Professional Event Backdrop Supplier in Guangzhou Fair
time:2017-08-01
editor:R-grafen
Still remember I came to RK is a Fresh graduates and know nothing about this field, But nowadays I witness RK's growth and strength.

Here make a brief introduction: RK(Rack In The Cases Ltd), established in Singapore, she focus on audio & staging business: road case, portable stage, truss system since 2001.

With the spirit of constant innovation, RK Expend the Initial production line from stage, truss to portable stage, truss system, dance floor, pipe drape backdrop, star curtain, cable ramp, crowd barrier, etc. a series of event item.

It is my first time to attend the event sector fair in Guangzhou, It surprised me a lot that all RK items is so popular among people in the field. Here is one of the highlights in the fair, we design a 5*5m floor and a love shape in 5.20m high colorful backdrop, look the drawing, there are 13pcs white, 12pcs black dance floor panel, 6pcs 7-17ft upright, 2pcs 3-5ft crossbar and love shape crossbar. The fair layout: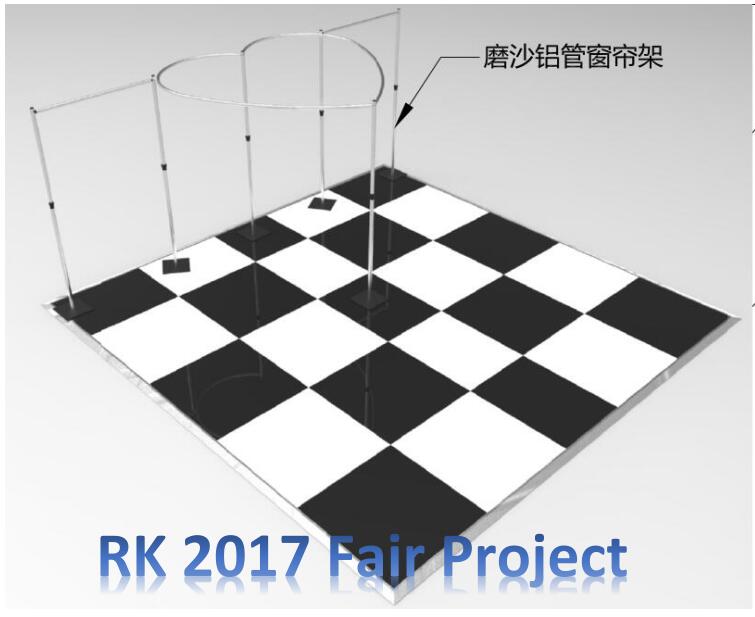 Share with you pictures of My clients and me: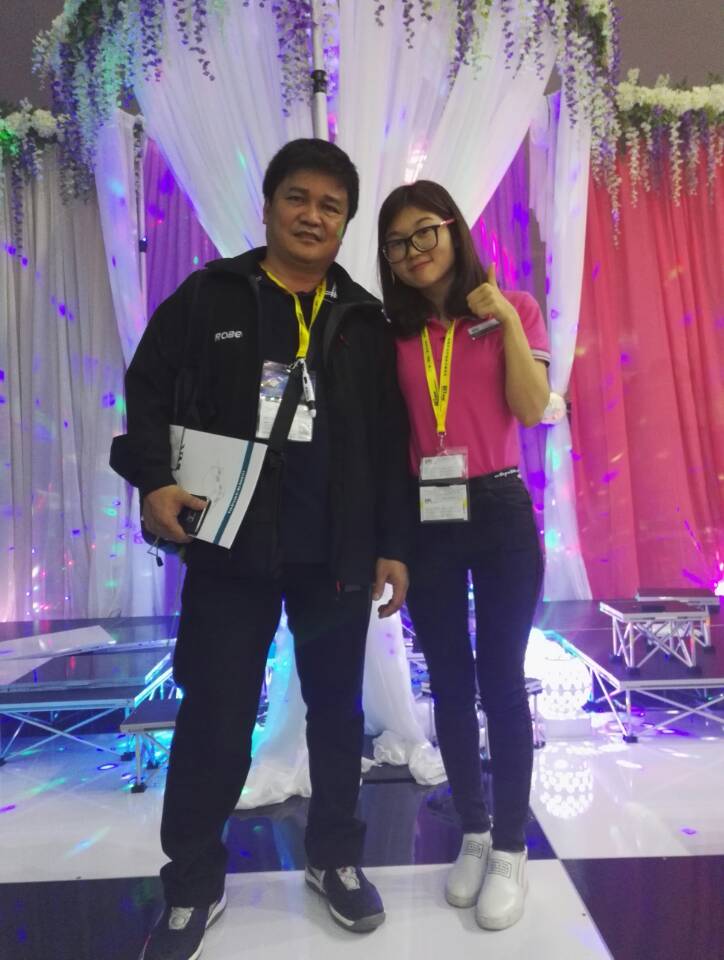 In the fair, except the price, Most clients would pay more attention to stability, the practicability(connect way & installation), also quality, even some testing report/certification, these told us this is not just a price - driven market.

She always committed to the idea of "Quality, Service and Delivery" and win a high admiration and is widely trusted at home and abroad. Products are sold widely in more than 40 countries and regions, Annual sales revenue exceed 4.5 million USD. Maybe that is also why RK become the leading brand in this industry.

Know more about us or would like to design your event, contact Demi at sales01@raykevent.com or WhatsApp +86 15013704348. We can design more event projects to surprise you.