flame resistant drapes as event backdrop
Drape - flame resistant drapes of velvet/flax tow/pleuche - it is a part of pipe and drape system.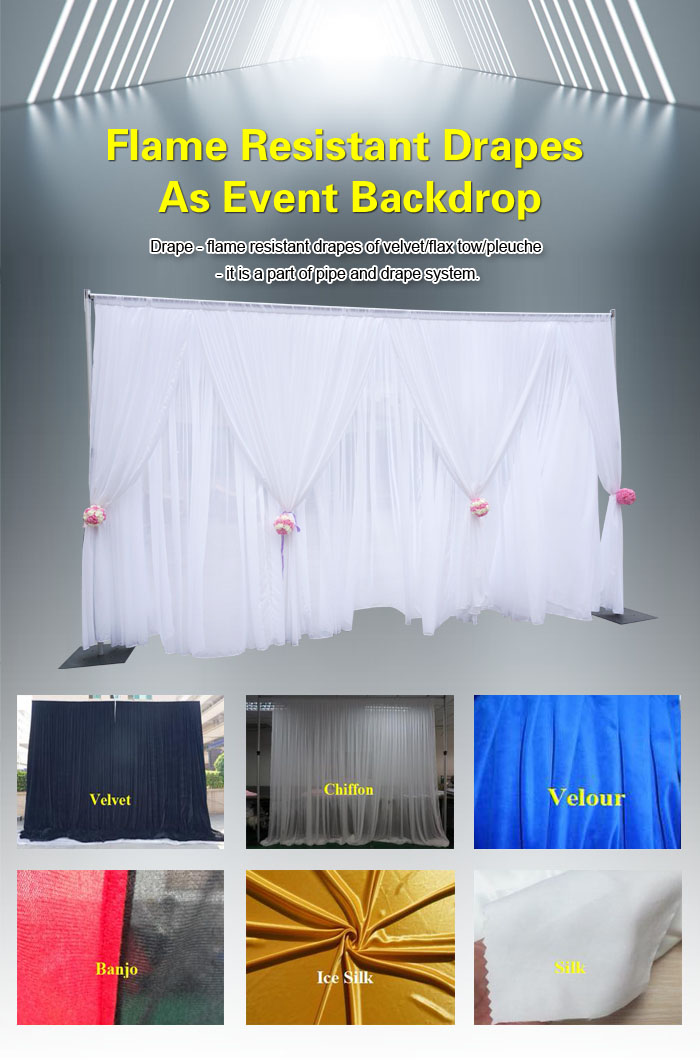 | | |
| --- | --- |
| The material of the drapes | gold velvet, thick ice, Banjo and chiffon and so on. |
| Curtain Fabric Drapery Panels Color | Bright Red, Pink, Yellow, Blue, Green, Black, White, Coffee, Grey, etc. |
| Multi-usage | use for stage backdrop, trade show booths, wedding, schools, convention centers, casinos, museums, resorts, exhibit booth, event, etc. |
The advantages:
1. Removable curtain frame retractable device (bowl), simply replace the bowl or tube, without replacing the entire package to save costs;
2. Column marked on the scale, the choice of precision telescopic, safe and convenient;
3. There are a verity of the curtain material for your reference and choose.
* RK drapery is available in different colors, plus any size can be made.
You can also contact us directly by: