RK Portable dance floor for Event Decoration
time:2017-08-03
editor:R-grafen
What is the would be more popular item in the event sector? That would be dance floor.

When Google the definition of dance floor, it refers to sprung floor, it is a floor that absorbs shocks, giving it a softer feel. Such floors are considered the best available for dance and indoor sports and physical education. They enhance performance and greatly reduce injury.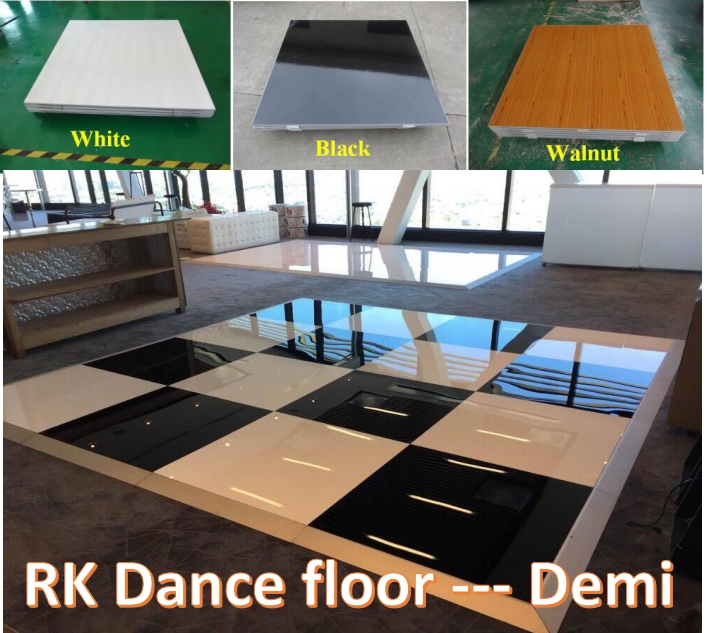 Why dance floor is more and more popular in all kinds of event ?
1. Wide occasion usage: Events/wedding/party/party/exhibition/Restaurants/bar/meeting rooms/School/Hotel/Trade show. Stage etc
2. The material: RK Dance floor made of 30mm plywood and 1mm PVC fire-resistant board, aluminum ramp, the surface colors is available, like white, black, yellow, brown, etc.
3. Creative Shape: Since material is plywood, it can designed as different shape of dance floor panels, square, round, star, polygon; Once you have idea, we make wonderful work for you.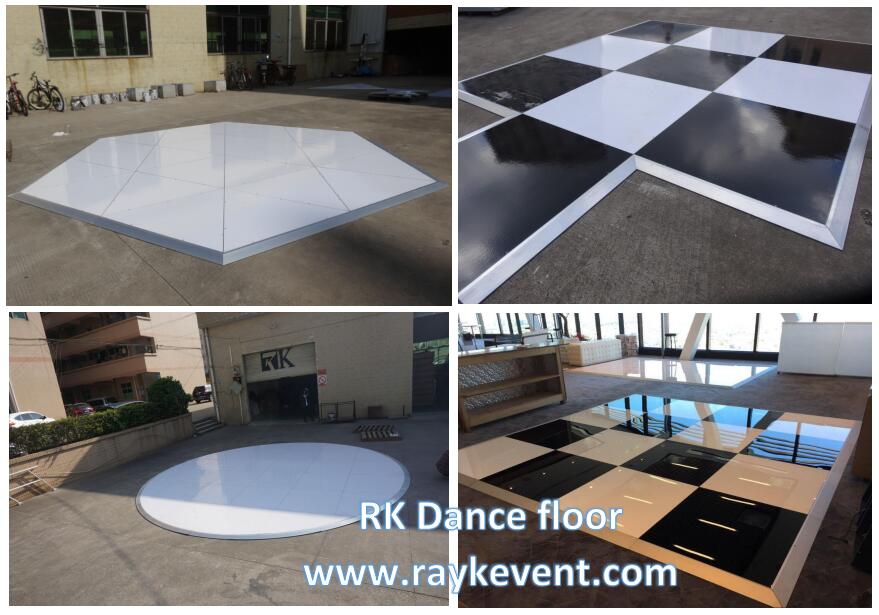 4. Low Maintenance Wooden Dance Floors: since using the polish panel surface, it is very easy to clear, just use some water, or some cleaning fluids, also it can avoid the performance get injury when doing a show.
5. Easy installation steps:
Dance floor is portable because all panels is separated with size 1x1m, 1.22x1.22m, etc., It takes just 10 minutes and do without effort to install a project.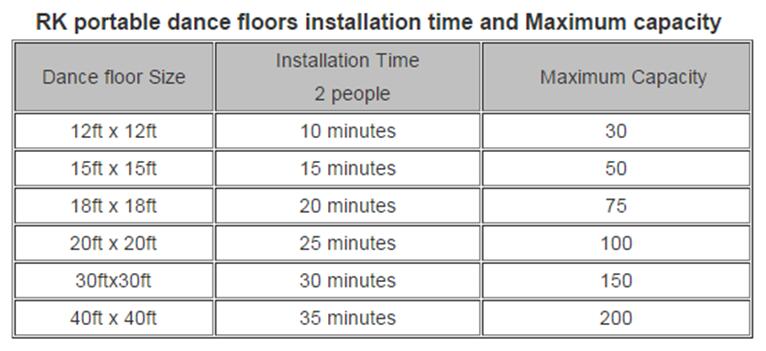 Supposed that you would like to design some special wedding backdrop or some creative decorations, how to deal with it? Ask for more advise, contact Demi sales01@raykevent.com/ whatsapp:+86 15013704348.