RK Event Portable Stage System for sale
time:2017-08-08
editor:R-grafen
RK Portable Stage is one of China leading nationwide production companies
providing all aspects of production completely in-house. Including staging, truss, flight case, dance floor and pipe and drape. With individual departments, staffed by dedicated and experienced personnel on hand to answer your questions, RK stage have every aspect of your production covered! Indoor & outdoor stage solutions, pipe and drape backdrop, dance flooring are all part of our dedicated service and extensive stock listing.
RK event staging are available across all over the world. We regularly exports stage equipment to US, UK, EU, Australia, Canada, Singapore, etc. We stock event staging, which is a versatile modular event staging solution which is very versatile – it allows us to create a strong and flexible raised platform at your event. We will work with you to plan the size, shape and height of your stage.
RK has many options for outdoor stage roofs, each of these systems are fully engineered and offer the ability for sound wings and custom configurations. RK strives to make safety a priority for your event and we are committed to providing you the best experience possible.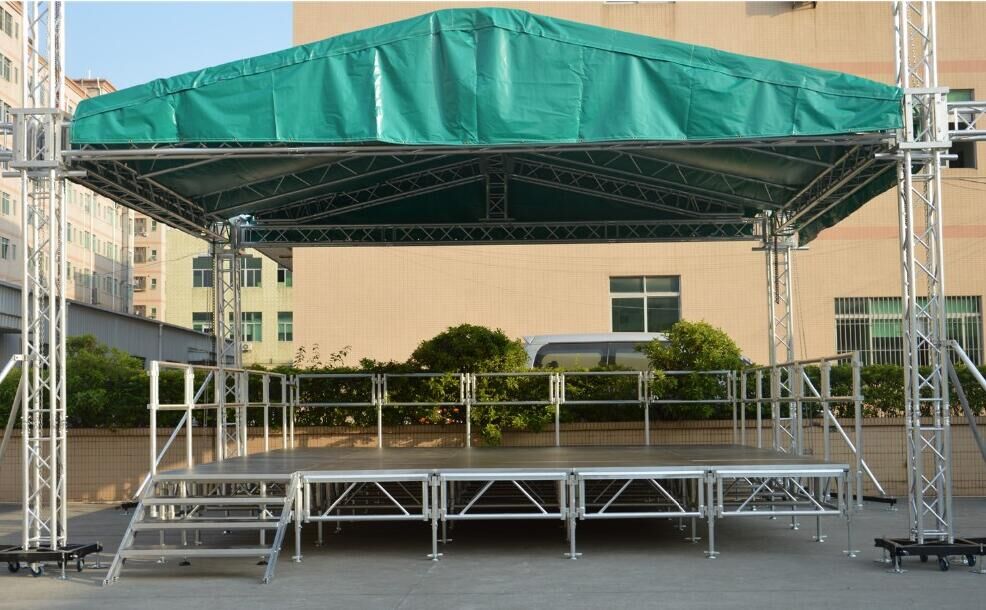 We are proud to be offering portable staging that is absolutely perfect for any venue or location, perhaps you are currently looking for a stage that could be used in your community centre or maybe you need a stage that would be used everyday in your school or college. Because every place and business have different requirements we will work with you from the moment you get in touch to help you get exactly what you need that will acommodate your venue in appearance and function, from the shape and size right down to the colour of the steps and the covering of the stage.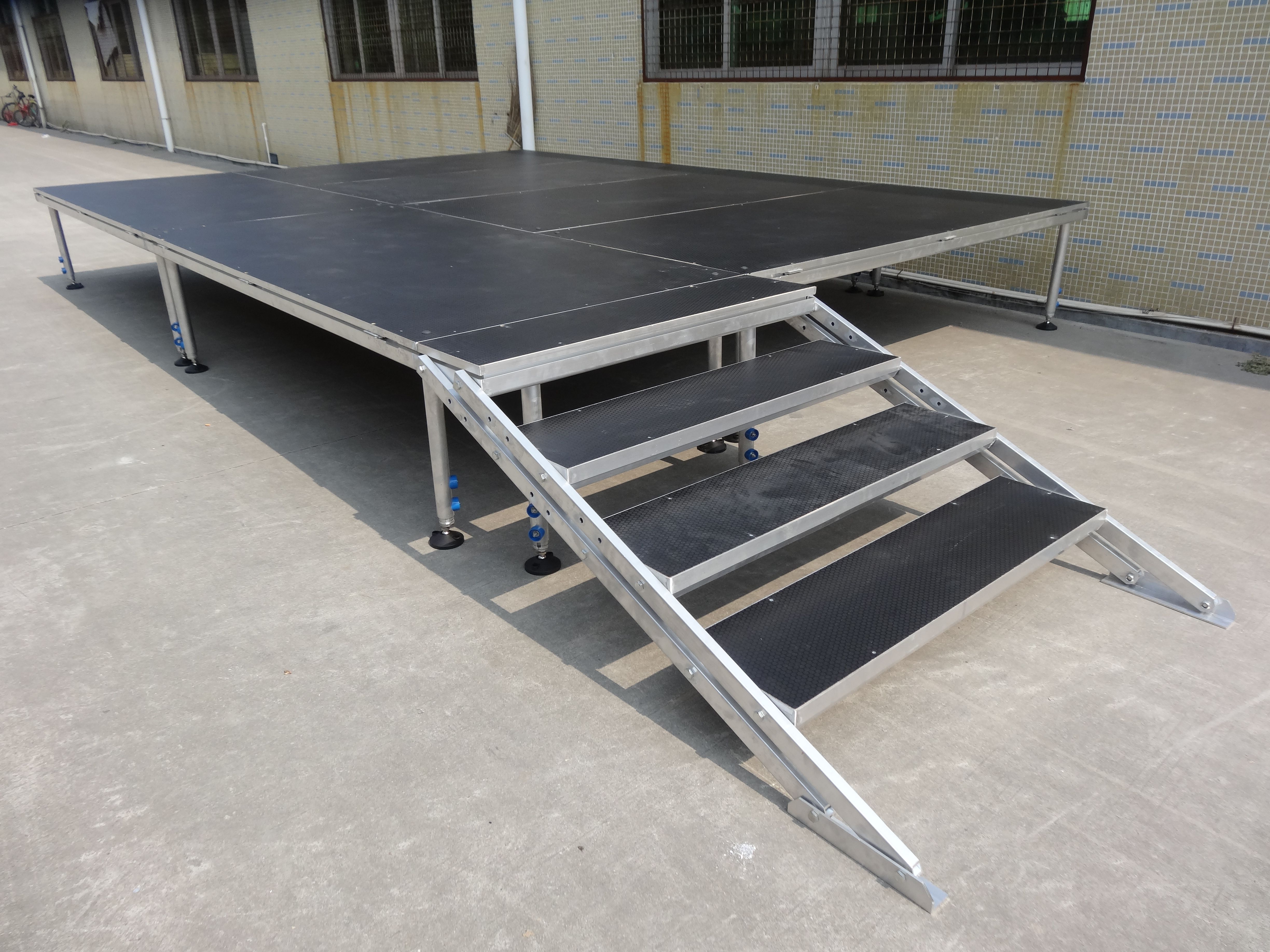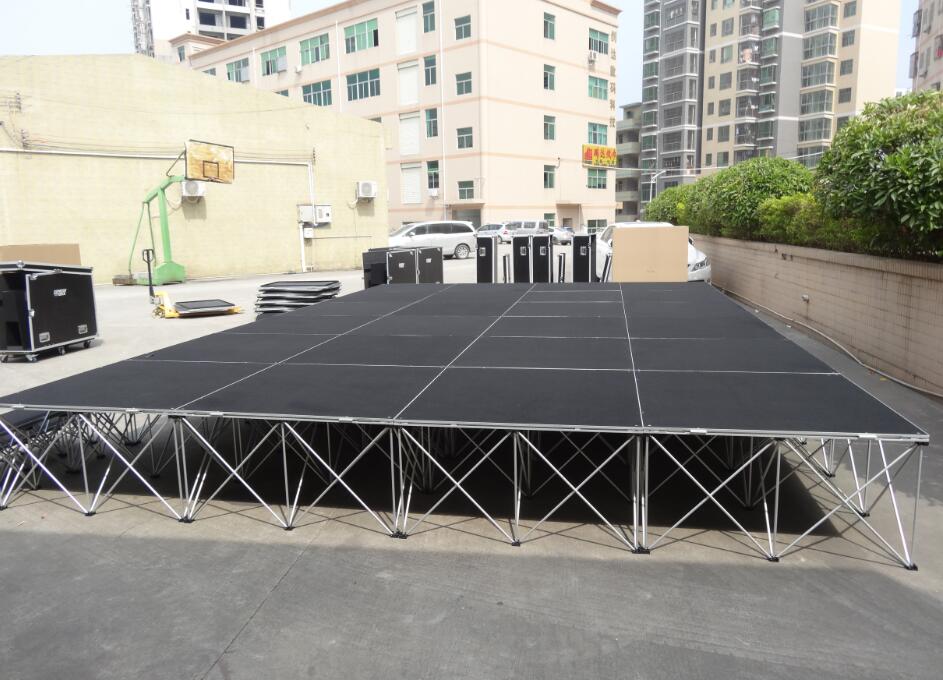 Smart Stage, Beyond Stage and Aluinum Stage are 3 types of stage we mainly provide. For indoor event, smart stage is the best choice as it is very easy to assemble. For outdoor event, beyond stage and aluminum stage will be highly satisfy with your need as they are both adjustable in height as well as very strong and safe.

If you are planning get a stage event, feel free to contact Elsa (sales04@raykevent.com) today. We will provide you with a best solution for your coming event and leave you a wonderful event day.