Different dance floor, Different events
time:2017-11-13
editor:R-grafen
What is a dance floor? It is a floor surface that is easy and comfortable to dance on. The characteristics of a good dance floor will depend on the type of dance to be performed on it.

Ballet dancers need very non-slip surfaces, while modern dancers in bare feet need smooth giving surfaces so the floor does not cause injury to the bottom of their feet.
Tappers need some give, yet also need the assurance under foot of a non-slip surface.
Ballroom and theatre dance require a "fast" (less non-slip) surface.
A safety concern dancers have is the ability of the floor to absorb and dissipate energy, and safely return energy (resilient energy). A floor without some give and some spring is hard on the knees and ankles.
Rack In The Cases Limited is very professional in Modular system dance floor ,It is very easy to install and disassembly , use the dance floor movable connection to connect all the floors, no extra tools required.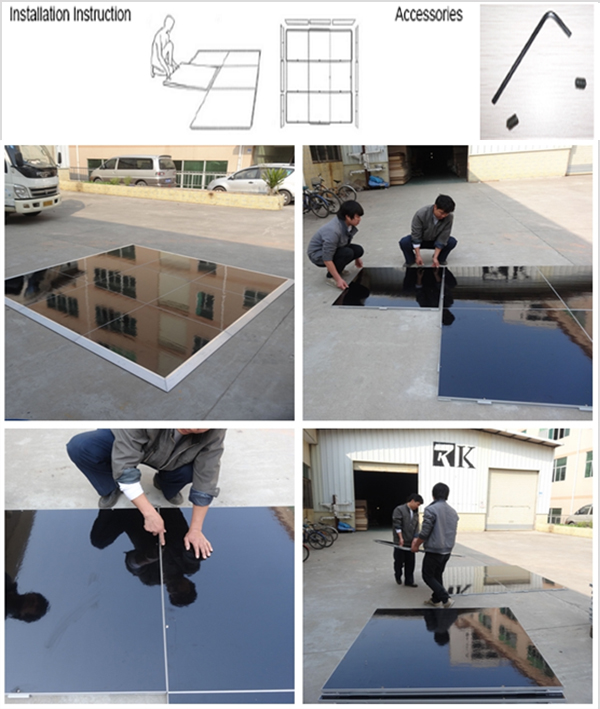 RK Dance floors come in a variety of sizes and colors. Polished finished black dance floors are very versatile , Another popular style is a black and white dance floor. Other color of Walnut, Wood customers like very much too. These floors are also popular in old time soda shop and diner establishments.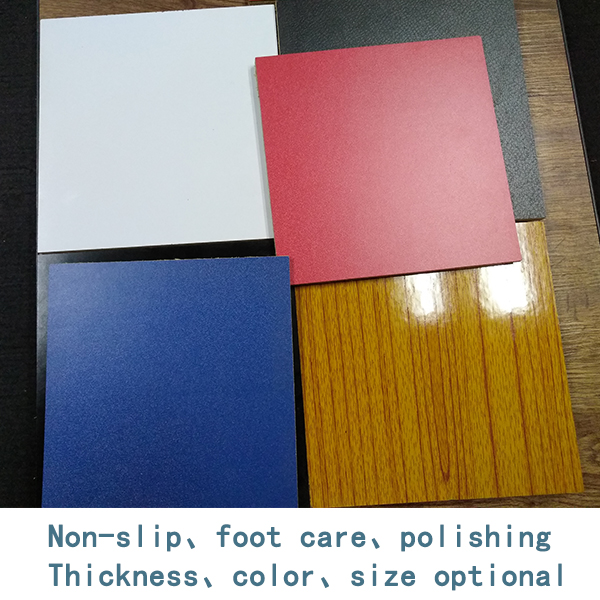 RK dance floor thickness is Thickness30mm , it use plywood and aluminum as main material. Its surface is Flame Resistant , the normal size of small piece have 1m*1m, 2ft*2ft, 3ft*3ft, 4ft*4ft.
Polished dance floor Installation is quite simple as well. First, begin with the perimeter of the desired dance floor. Simply place the sheets on the ground, then the next. Step on the sheet, and it will easily lock in place.

Any questions or need please feel free to contact me.
Skype: sd80011
Whatsapp : +8618575517531
Email:sales03@raykevent.com