Wooden Dance Floor helps you highlight your wedding event
time:2017-12-08
editor:R-grafen
For a wonderful wedding event, dance floor is a must. RK temporary dance floors are a convenient way for you to provide the perfect dancing environment for small, medium, and large functions. Since these floors come in sections, you can easily adjust their size to the suit the number of people in attendance. In addition, the portability of the sections makes it easy for us to set up a floor before your event begins and tear it down when the dancing ends. We stock wood parquet floors, all-white glossy dance floors, all-black glossy dance floors, black and white dance floor floors, LED dance floors and RGB dance floors in a harlequin pattern.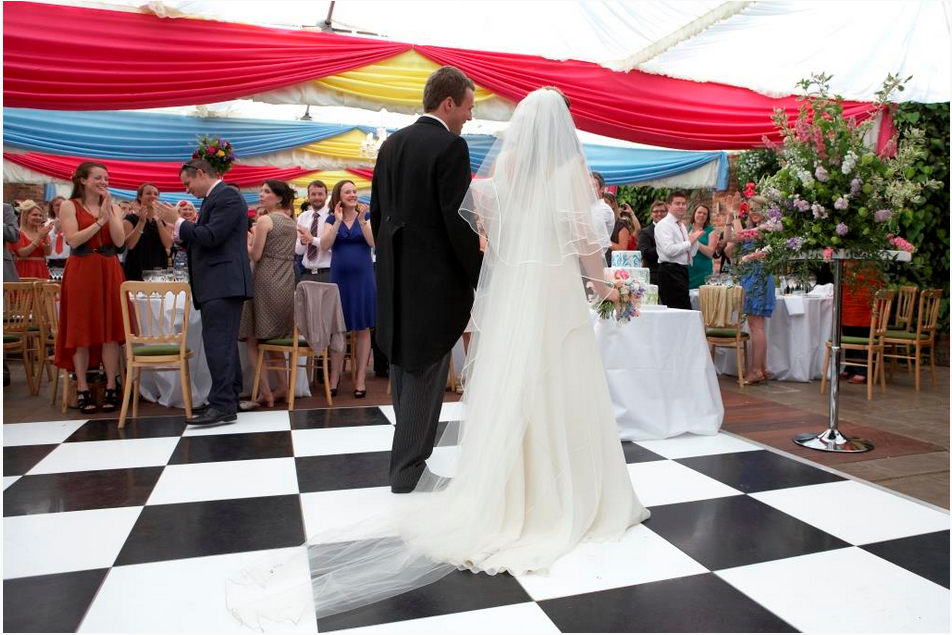 The first dance between husband and wife shouldn't be on a sticky, old conference room floor. Your storybook wedding needs a smooth dance floor, letting you glide in your wedding dress with your new groom. And your live band needs a stage to take advantage of your event hall's great acoustics.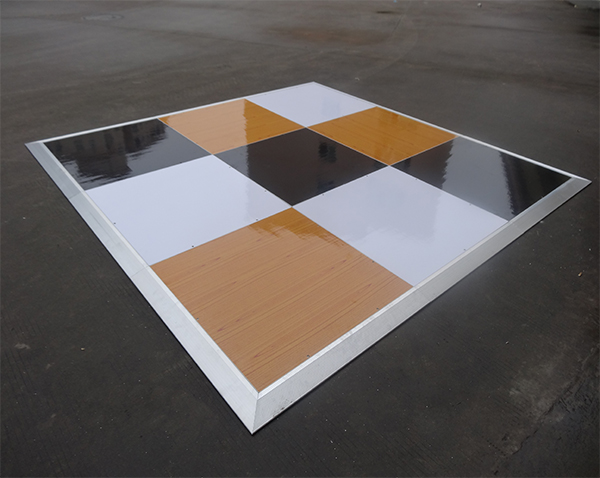 RK Dance floor provide a range of recommended package options for your interest based on the number of guests at your event. We can also provide customize service, such as circle dance floor, which will surely help you make the best wedding event.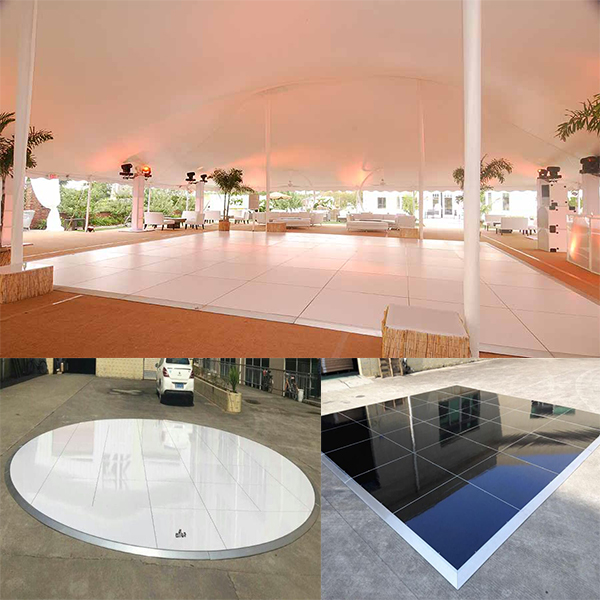 RK Dance Floor is mainly made with 18mm thickness plywood with 30mm thickness aluminum frame around. With simple lock system, you can set up a 12ft X 12ft dance floor within 10 minutes.

The most popular portable dance floor recommended to you:
(1) 12ft X 12ft
(2) 16ft X 16ft
(3) 24ft X 24ft
Color Options: Black, White, Walnut

Reserve your dance floor and stage rental today to ensure your guests have a swinging good time at your reception.
Contact Elsa : sales04@raykevent.com