RK Pipe and Drape for your next event
time:2017-12-11
editor:R-grafen
RK carry the highest quality materials in a wide variety of colors including White, Black, Blue, Red and Gray to ensure your event looks amazing no matter what color you choose. We pride ourselves on our service we provide and the beautiful final end product produced.

Whether you need drape for a Tradeshow, Special Event, Corporate event or Wedding backdrop, we offer trade-show booth drape, stage backdrops, wedding backdrops, wall/ceiling drape and more. We can complete your look with custom monograms, LED up-lighting, dance floor lighting and event furniture.

From large tradeshows to backyard weddings the use of pipe and draping is an important element to any event. We offer a large selection of options and colors to choose from. Let our experienced staff help you make the best choices for backdrops, exhibit booths, and wedding ceremonies.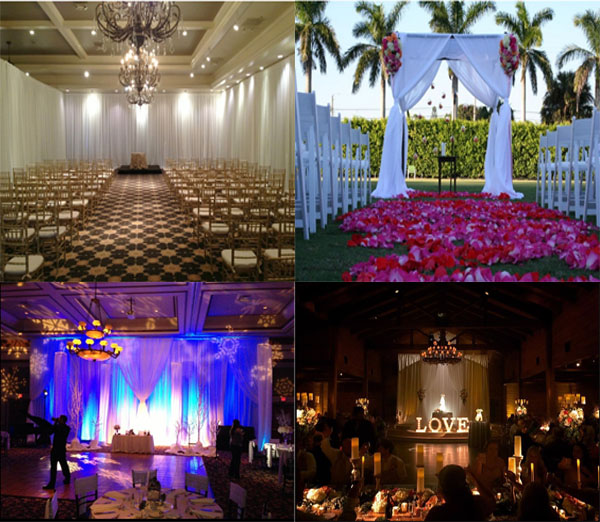 Here are our hot sale pipe and drape models:


Base: 18" X 18" X 3/16" , 18" X 18" X 5/16", 24" X 24" X 3/16"...
Upright (adjustable): 6'-10', 7'-12', 8'-14', 9'-16', 8'-20'...
Crossbar (circle): 6'-6', 7'-7', 8'-8', 10'-10' ...

Also, our draping can come in many colors besides the traditional black. Need a different color? … We have what you need!

Get your free online event and pipe and drape quote by choosing the pipe and drape you'd like and send your inquiry to Elsa : sales04@raykevent.com . You'll receive an immediate email estimate for your pipe and drape and other event equipment needs.
Email Elsa: sales04@raykeven.com