RK Dance Floor for All Occasions
time:2018-01-29
editor:R-grafen
RK Dance floor provide a range of recommended package options for your interest based on the number of guests at your event. We can also provide customize service, such as circle dance floor, which will surely help you make the best wedding event: White Starlit, Black Starlit, Chequered and Plain White or Black Dance Floors.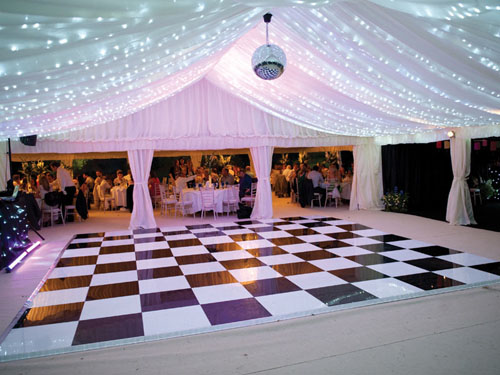 Installation takes around 10-20 minutes, which is easy to assemble.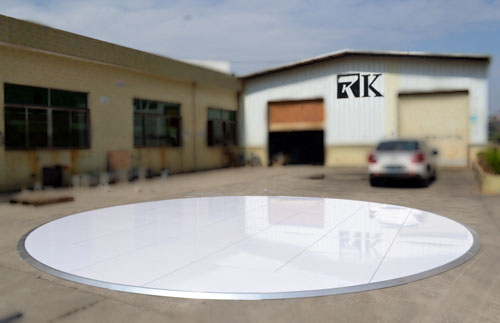 RK Dance Floor definately adds the wow factor to any event, however If you are unsure what size to choose or what style will look best then please feel free to contact us on sales04@raykevent.com and we will be able to give you some advice from our experience at your chosen venue.
Below is a list of our most popular sizes. We have many other sizes, large and small. In general, no more than 50% of your guests are dancing at any one time. Each person requires about 4.5 sq ft. This can be influenced by many things: DJ or band, type of music, type of crowd, age of crowd, etc. Give us a call and we will walk you through it. We carry 4'×4' dance floor sections in Cherry, Black, and White to allow for several different combinations of color, style including all Black or all White floors to match your event's decor. Our dance floor is suitable for indoor or outdoor (covered) use. Price is also very competitive.
The most popular portable dance floor recommended to you:
(1) 12ft × 12ft
(2) 16ft × 16ft
(3) 20ft × 20ft
(4) 24ft × 24ft
Color Options: Black, White, Walnut. Other colors can be customized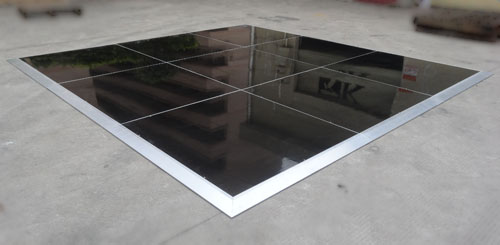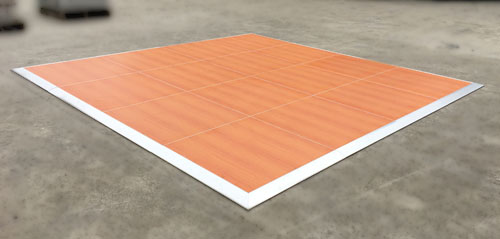 Contact Elsa: sales04@raykevent.com