ideal for any outdoor tent wedding decoration
time:2018-04-12
editor:R-grafen
In a gala event like a wedding, guests will see the decorations as a whole as well as appreciate all individual touches. When doing the decoration for such parties, make sure to give equal importance to everything so that balance prevails without making overly complicated. Divide the entire decoration plan, fix the budget accordingly and do your planning with the proper knowledge and toolset. Generally you need to focus on three things during wedding decoration planning, but one more commonly overlooked item is "How will I set my venue and experience apart?".
These three requirements are three pillars of ideal setup for any outdoor tent wedding decoration. However, if someone is going out of resources and can't afford to spend money on everything, maybe highlight one specific area.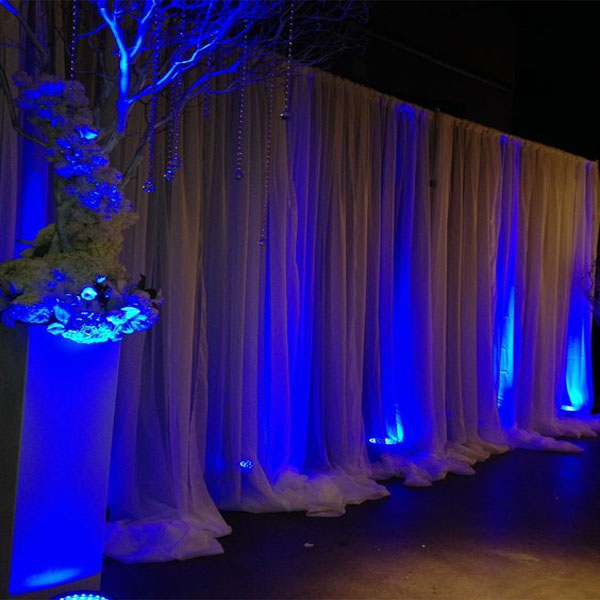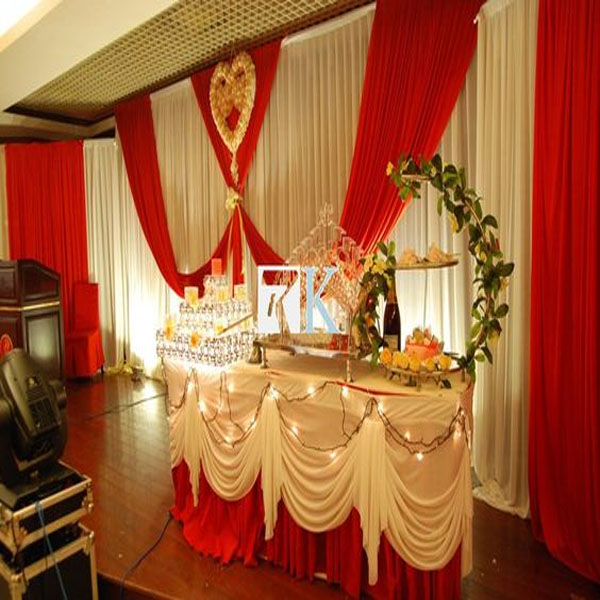 Grand celebrations and big events don't always ensure extravagance. With good ideas and use of rental products (and our inventive vision), anyone can achieve a grand vision within a tight budget. Think, what is the most important thing in a wedding next to the wedding couple? The guests obviously! They are there to share the special night with you both. You want to make them feel like they are part of the one the most memorable events they've ever been to don't you? Chairs are important for sitting and relaxing, but EVERY wedding reception or wedding ceremony has them. Take the opportunity and impress all by spicing up chairs with linen chair covers, bold slashes or something a bit more creative.
Your venues ceiling should not be ignored. The best way to cover the ceiling beautifully in a wedding is by hiring a design company like RK Event to install rental ceiling drape drapery. We can drape elegant fabric to highlight, consume, and soften your venue space. One can also take it another step and adorn the ceiling with paper lanterns or poms as well.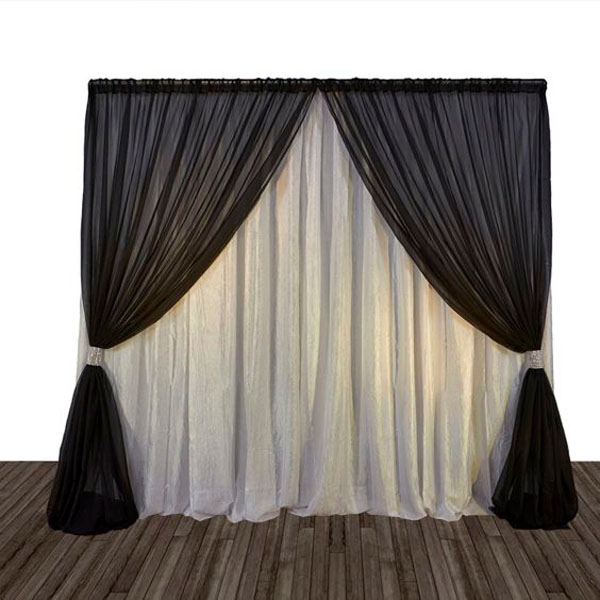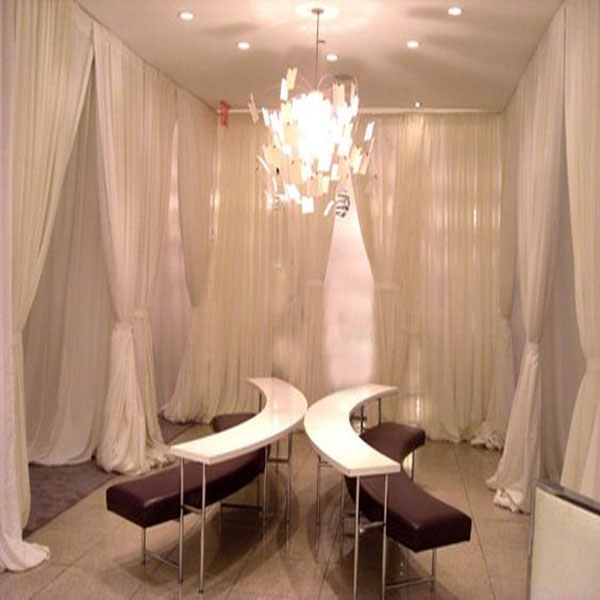 Finally there must be a dance floor for your guests. Along with the bride and groom, the guests too would enjoy shaking their legs or two on party on a beautiful dance floor. So go with the plain boring beat up wood dance floor your given, or really make a statement and rent a beautiful white dance floor for your RK event wedding by choosing a black & white or vinyl covered dance floor.
So many decisions to make, let us here at RK Event take some of them off you by working with you and your budget to really create pizzaz at your special event by adding that one touch.
If you're looking for a specific item, we invite you to Contact Us sd306@raykglobal.com