it comes to RK's pipe and drape
time:2018-06-20
editor:R-grafen
RK ENVET COMPANY pipe and drape can be configured in any width and height for use as carry off draperies, Wedding event for rent or hire, room dividers, or to mark off a display area in a convention center. They assemble within minutes without the use of tools and can be used with any of drapes liking velvet, chiffon, banjoy drape.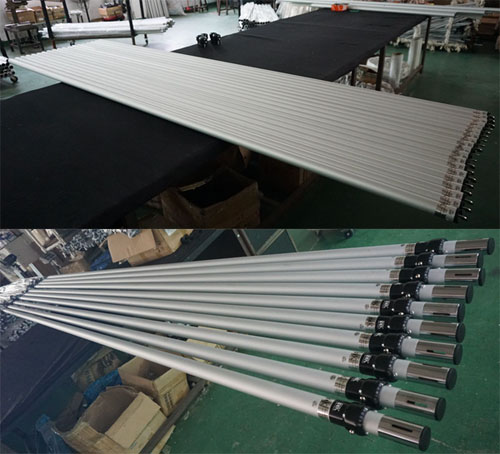 Bases
Bases support the vertical uprights and are available in multiple weights and sizes. One variety contains a handle slot. And others are with slot or with holes. Suiting for verities size of vertical upright,weights are stable firmly to whole pipe and drape system.
Cross Bars
Cross Bars are used for horizontal support of the drapery panels and are available with adjustable features to meet most widths. And sustaining majority of heave drapes, making sure pipe decoration good looking.
Vertical Uprights
Adjustable Vertical Uprights provide stability and quickly adjust height with telescoping extensions with locking collar. Available in a variety of sizes to meet most heights. Aluminum alloy material in advanced is key of lasting it lifetime.
Drapery Panels
Drapery Panels are available in assorted material weights and colors to carry off your backdrop and trim kit to create a custom appearance or an attractive theater look, or good looking wedding event, or convention event and exhibition event.
Recommending size to pipes,
Upright: 6-10 ft, 7-12 ft, 8-14 ft
Crossbar: 6-10 ft, 7-12 ft, 8-14 ft
Base plate: 450×450×5mm / 600×600×5mm
The warranty for products are 3 year,and welcome to asking for quote.
Contact: Jack
Email: sd306@raykglobal.com
skype:event1305
Mobile:+86 15712113180