RK Acrylic surface Plywood dance floor
time:2018-07-11
editor:R-grafen
Acrylic dance floor normally used in a LED or RGB dance floor, that with light, but sometimes, people want a Acrylic look and with a lower prices but good quality floor, that our acrylic surface plywood dance floor can satisfied your need.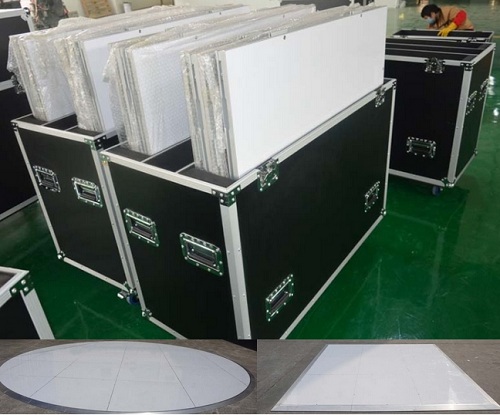 RK acrylic surface plywood dance floor main material are aluminum, plywood, and acrylic, it is made with 18mm thickness plywood and 5mm thickness acrylic for the platform, and with 30mm thickness aluminum frame, it can do white, Black colors, it have glossy dance floor surface's luster, and more glossy, due to the transparent acrylic surface. but it is more quality and beautiful than the normal glossy dance floor. its connection way is different with traditional screw connection type dance floor, is is inner connection system, and with small connectors to make them be more stable, there is no screw hole is the surface, when looks it is a perfet whole glossy white or black.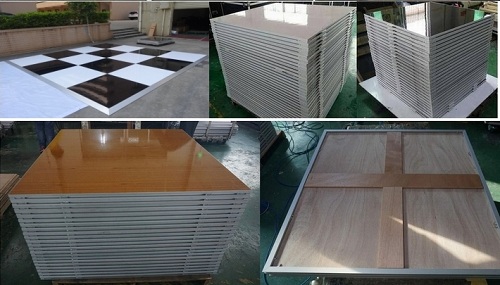 With RK acrylic plywood dance floor, customers no need to worried about the Ladies' high heels, no need to worried about it may appear holes due to the ladies' shoes. People can in this High end acrylic glossy dance floor dancing freely in happier.
Are you still looking for a quality and beautiful plywood glossy dance floor, in white or Black color? are you want to find something new and fresh? If yes, please contact us, our dance floor will not let you down, they will take you a big surprise.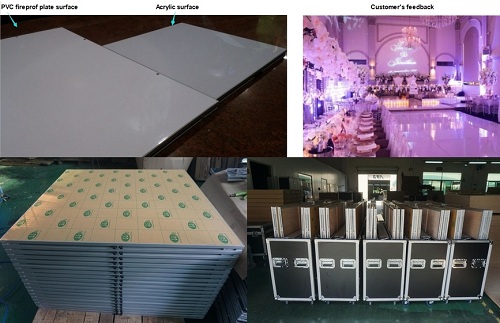 Any need or questions please feel free to contact us, Welcome to ask and to get a quotation.
Skype: sd80011
Moblie/ Whatsapp: +8618575517531
Email: sales03@raykevent.com