Black and White Dance Floor Used For Banquet
time:2018-08-14
editor:R-grafen
Rack In The Cases Limited is a professional manufacturer of events equipment, they have been in this industrial more than 15 years, its New design plywood dance floor is popular in the market, due to its good design in the surface, there is no screw hole, it look perfect.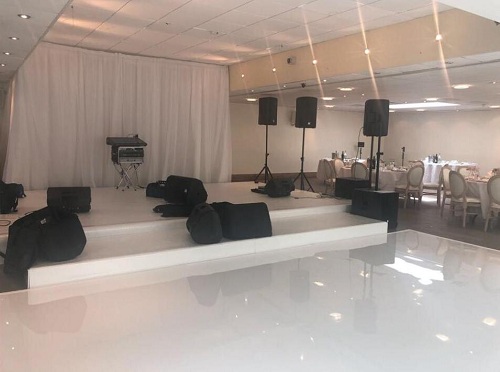 Many customers like it used in Party, Banquet, and there are many different colors, glossy white color, glossy black color, Imitated wood color. Its thickness is 30mm with the aluminum frame.
The dance floor smaller panel size have 1m × 1m, 4ft × 4ft, 3ft × 3ft, 2ft × 2ft, it is combined with others to build a dance floor for your event,it can build any size according to the events persons and place size, such as 10m × 10m or 32ft × 32ft for a big party with many people, or 5m × 5m or 16ft ×16ft for a small party. it is an ideal choice for use at your party, wedding reception, banquet or special event.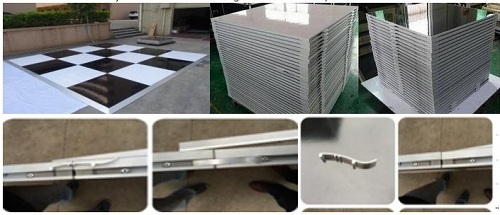 There is no doubt for its good application and good quality, the main point is RK is a factory for dance floor from China, as all we know, most of the products from China have a very good price and with high quality, the is the point, many wholesalers purchase events equipment from our RK company, such as some Chinese local market wholesalers, some mid part traders, and many over sea wholesalers.
Your may ask if i am not a wholesalers, can we purchased directly too? Yes, that's sure, for many events planners, or some parts, it can make directly purchase too. If they have a big project, the price is very favorable too, and the shipping cost by sea is not expensive, that's a very good choice for many events planners.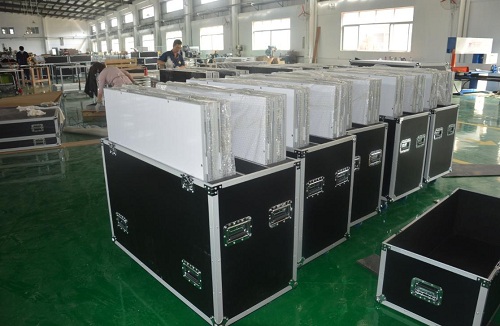 Any need or questions please feel free to contact us.
Skype: sd80011
Whatsapp: +8618575517531
Email: sales02@pipedrapesystems.com sales03@raykevent.com