RK portable stage support systems
time:2018-08-22
editor:R-grafen
RK portable stage support systems are available in a variety of configurations to fit your needs. Combine with our RK stage for an incredibly solid performance platform.
We provided the outdoor mobile stage with roof for any kind of stage event,we delivery to all around world, the main market are European market and Africa market.
The material to stage are aluminum alloy and plywood, the load capacity is 800 kg per square meter, which is guaranteed for safety with 100% ensuring quality.
The 30mm thickness of stage panel can hold 1.8 ton weight car, the stage is not only for car exhibition show.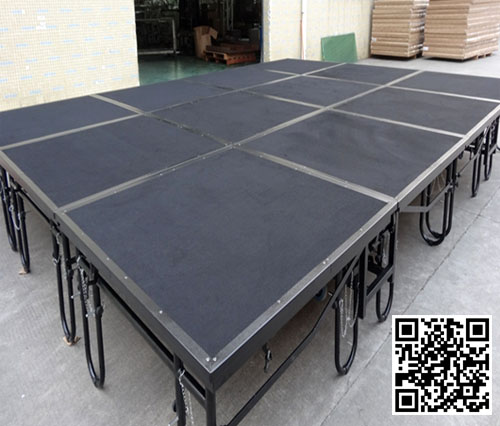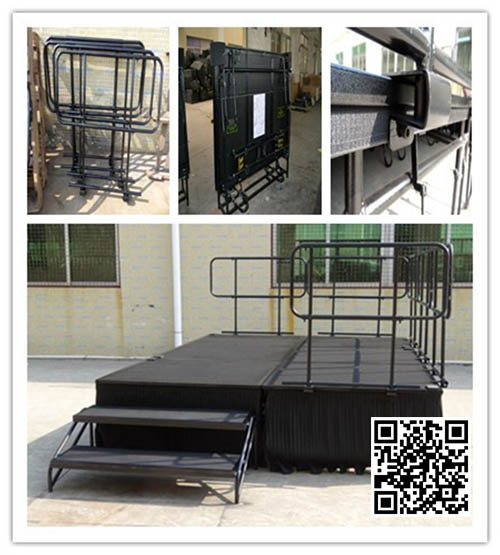 Normally we have 4×4ft, 3×3ft, 1×2m. There are three type material finishing, carpet finishing, industrial finishing, tuffoid finishing.
Here I would like to recommend you industrial finishing, as this type of stage is very popular. It can be used in event for outdoor and indoor. And another aspect is worthy of being said which is that the stage can be used in rainy day.
The carpet finishing is also good looking, this type is used to church event, and school event in door.
By the way the tuffoid type are so popular to business event, like fashion show, and trade show.
Rk stage event company are working in stage industrial and 18 years history spread our business tracks from china to Asia, to America, to European, to Africa. We are reliable supplier to every customer, if you are first time to know us, let's to help you for getting stage.
Contact: Jack
Email: sd306@raykglobal.com
Phone number: + 8615712113180