RK aluminium lighting truss aluminium stage truss outdoor tr
time:2018-09-11
editor:R-grafen
Rack In the Cases Limited supply aluminum truss systems with good quality, the truss systems used as lighting truss, stage truss, dj truss, line array truss, screen truss, speaker truss, mostly it is used in events.
RK truss was made with the best aluminum material 6082, and produced with T6, the hot sale size 290×290mm Spigot truss, Its Main tube: 50×3mm,brace tube: 20×2mm, for the 400×400mm Spigot truss, its Main tube: 50×3mm,brace tube: 25×2mm. It can made different design according to customer's requirements, there are bolt and spigot truss, the basic spigot truss have 290×290mm, 400×400mm, 520×520mm sizes, and in ladder, triangle, square shape, and with 1m, 2m, 3m. The bolt truss sizes have 300×300mm, 400×400mm, 520×520mm, with 1m, 2m, 3m, and in ladder, triangle, square shape too.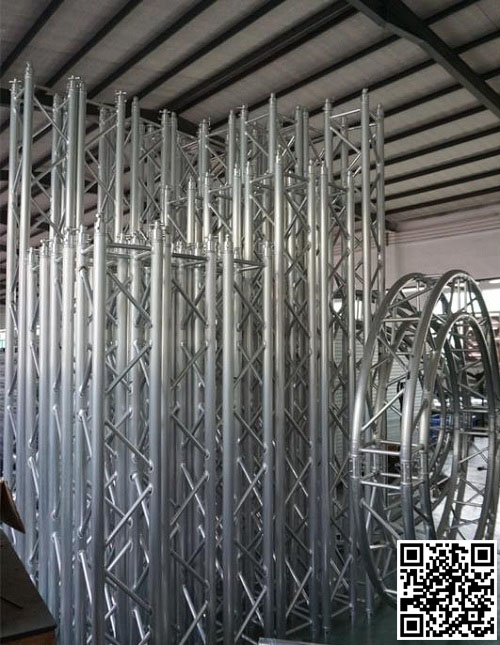 Many customers like to buy truss in small pieces in different quantity, and to build their special events truss, and many like to made their truss design at first, and then send to us to get the whole sets of parts for their project, it is all great for these. But some customers may be the first time to use truss, so they just know less about truss or truss project, that doesn't matter, we have a good team for truss design and truss project assessment, just tell us what general effect you like, and the general size, or venue size and stage size, and the loading capacity require, our team will make a best plan for you.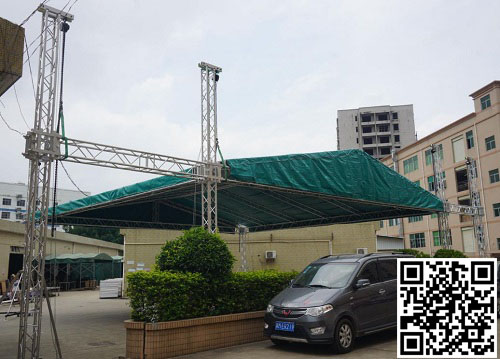 If you are interested in get some truss or a trust project, please feel free to contact us, we will be very happy to provide any services for you.
Whatsapp: +8618575517531
Email: sales03@raykevent.com