News! BIG SALE for Portable stage
time:2018-09-13
editor:R-grafen
2018 is the 17th year since RK set up the factory. For the new and old customers the support of our business, we put a BIG SALE for smart stage in September.
The original price of 4'×4' stage panel is $66.9, for now is only $44.9.
RK smart stage panels are made of plywood and Aluminum frame, each weighing up to 750KG. It (also is portable stage) applies both indoors and outdoors. Set up fast, convenient and portable, "short" riser has great power.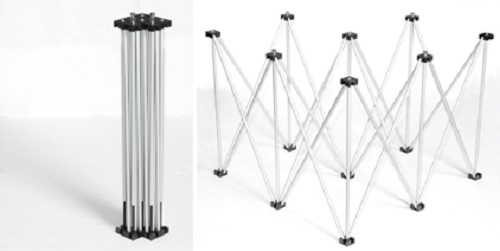 Customized design for your project.
Other stage information:
1. Platform material: industrial material (Sale), carpet finish and Tuffcoat finish, also plexiglass material;
2. Hot sale Stage size: 1×1m, 1×2m, 4'×4', 3'×3';
3. Panel shape: square, round, rectangle, triangle;
4. Riser height: 20cm, 40cm, 60cm, 80cm, 100cm;
5. Accessories: guardrail, skirt;
6. Packing way: we pack in carton in default, flight case and trolley available.
For more, welcome to RK:
www.raykevent.com
Contact: Miley
Email: sales04@raykevent.com
Mobile: +86 18806657163
Skype: sd201@raykglobal.com
Any inquired are welcomed!