RK Pipe and Drape 2.0 coming
time:2018-09-18
editor:R-grafen
RK is a manufacturer of all kinds of event equipment. Founded in 2001, the product line contains Pipe and drape, Flight case, Truss, Dance floor, Stages and etc. After years of research and development, our Pipe and drape 2.0 is coming to market now. The 2.0 Pipe and drape adopts different hook heads. After testing, the bearing capacity of the 2.0 crossbar 6-10' is up to 25kg, which is unprecedented.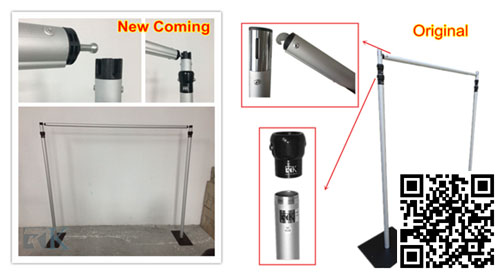 For more information about this pipe and drape, please visit our website at:
www.raykevent.com
www.pipedrapesystems.com
Thank you for reading.
Contact: Miley
Email: sales04@raykevent.com
Mobile: +86 18806657163
Skype: sd201@raykglobal.com
Any inquired are welcomed!