Add elegance with pipe & drape backdrops!
time:2018-12-21
editor:R-grafen
Using pipe and drape backdrops kits is a beautiful way to add elegance to your wedding or event. Our unique new pipe & drape backdrop system can be easily setup in a matter of minutes - no experience required! Each backdrop is adjustable for a width of up to 12 feet wide, and height of 8 or 10 feet tall. The backdrop kit features the highest quality poly premier drapes. All drapes are white, and you can add a glow of color with a lighting add-on package. The drapes are wrinkle-free, so no ironing is required! The rental cost starts at $119 per backdrop kit.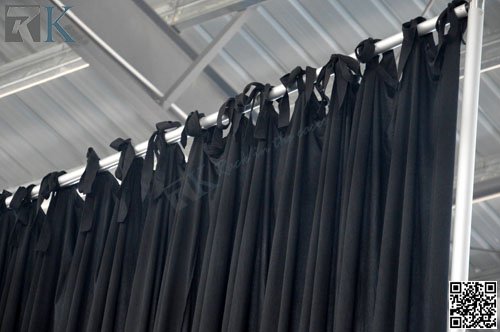 Classic Events & Parties offers a range of rental piping and drapes for use in your trade show or expo booth.
We offer wholesale pipe and drape in a variety of heights, shapes and lengths. The draping and pipes can be sued to enclose a trade show or expo booth, provide a wall and other elements inside a booth.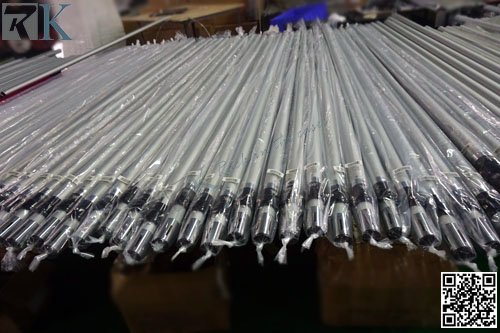 Our service is unmatched, ensuring your place settings are delivered on time and in full and pickup is also on time, getting you out of your space as scheduled.
Pipe and Drape Frame Starter Kit in a Box Kit: 2.4m wide (8ft) × 3m high (10ft) max freestanding telescopic kit (Drape is NOT included) for supporting your drape, starcloth, or backdrop suitable for Trade Show, Wedding Fayre, Exhibition Stand, Photography, Events, room division, concealment etc. The Kit is also a great way to get started in the events business. The professional exhibition grade frame stand has been designed to be easy to setup and use, by just one person.
We also recommend you square tent design and the below data is to you to have check.
Square Normal Tent
RK-NT6X10
4 × TS610 Upright and 4 × TDS610 crossbar and 4 × Base
RK-NT7X12
4 × TS712 Upright and 4 × TDS712 crossbar and 4 × Base
RK-NT8X14
4 × TS814 Upright and 4 × TDS814 crossbar and 4 × Base
RK-NT9X16
4 × TS916 Upright and 4 × TDS916 crossbar and 4 × Base
Jack
sd306@raykglobal.com
skype :event1305
Mobile:+ 8615712113180
www.raykevent.com
RACK IN THE CASES LTD.
Room 2802, Building A, World Trade Plaza,No.8, Fuhong Road, Futian District,Shenzhen China