RK Motorized Curtain on many occasions
time:2019-01-08
editor:R-grafen
RK the pipe and drape manufacturer has Motorized Curtain for Theatre, multi-functional hall, conference hall, banquet hall, hotel...
Stage special aluminum alloy track electric curtain, strong and durable, can be equipped with uniform speed curtain motor.
1. Quick opening speed, large motor power, can pull the curtain within 30kg-100kg. If the length range of the curtain to open up to 20 meters, you need to pull 2pcs curtain motor.
2. The length range of single-opening curtain pulling is up to 10 meters, and one curtain pulling motor is required.
Curtain hook with T type, bearing, injection molding metal wheel. Single hook bearing weight: about 13kg, smooth operation of the mechanism, low noise, can be opened, closed, stopped at any position.
Application: large, medium and small theatres, multi-functional halls, conference halls, banquet halls, hotels and so on.
Installation method: according to the size of the customers, complete sets of assembly well trajectory and control system, the goods to the site, no need specialist guidance, users only need to specifications can be quickly installed, debugging is simple, short construction time, low requirements on the installation environment, such as: is decorated, stage have groove at the top of the ceiling or flat can be installed.We provide complete technical support.
Track has a variety of styles: straight - to - open, arc - to - open, lift - to - open.
System control: speed control plus wireless remote control, or wireless remote control plus manual wire control.
A complete set of motorized curtain includes the following parts:(excluding parts for hanging rails and mounting on walls). Special aluminum curtain track, track pulley, curtain hook, uniform speed curtain machine.
Stage dedicated aluminum alloy track

Track technical details: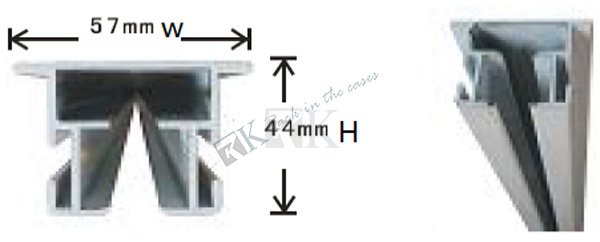 W:57mm, H:44mm
Weight:1.25kg/m
Track length:6m-30m
Below share some finished picture and details picture of the motorized curtain (or portable curtain, stage curtain system):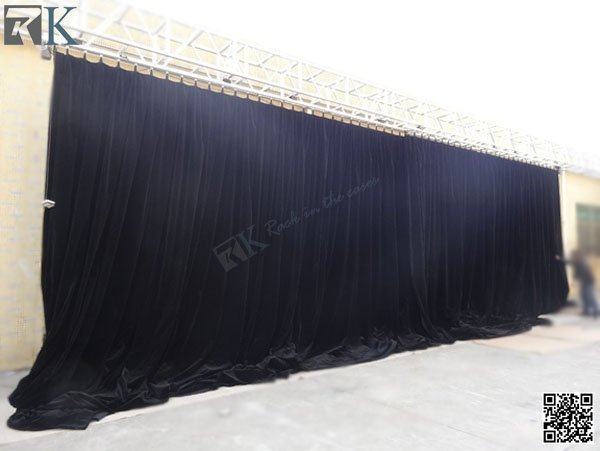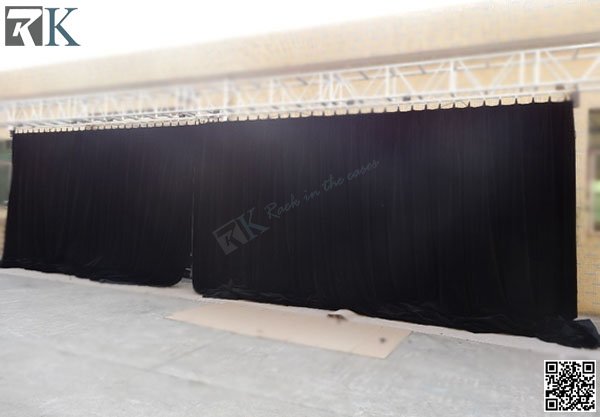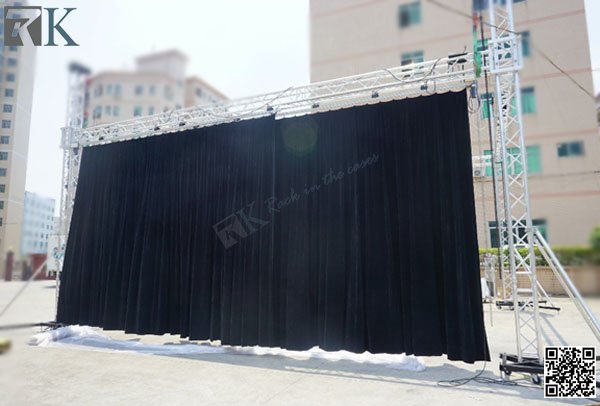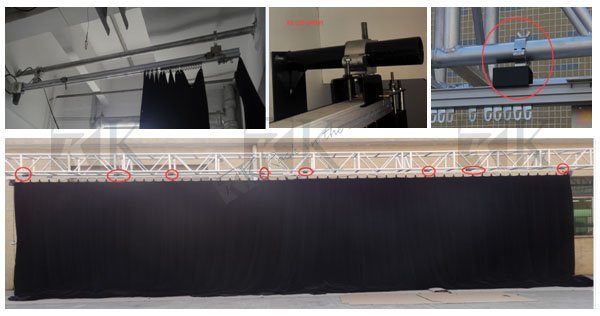 If you are interested in it, please free feel to contact me!
Contact person: Winni
Tel/Whatsapp/Wechat: +86 13147019598
Email: sales02@raykevent.com