Led star curtain which can switch effect freely
time:2019-01-10
editor:R-grafen
Led star curtain of various lamp beads can switch effect freely for event backdrop.
RK LED star curtain with high quality materials be sold and installed high-quality white LED star drape and full-color RGB leds for any occasion, banner or event.
From Tours, exhibitions, private parties, weddings to DJ booths, we cater to all your needs.Our technical team includes design, manufacturing and installation.
The RK LED star curtain provides the same wide range of functionality as the RK classic system, but as a result of RGB color mixing, every color of the star. RK star screen controller is DMX control and sound activation. Choose from color variations, flickering effects or chasing patterns to provide a complete color spectrum. RK LED star fabric is made of natural flame retardant black velvet.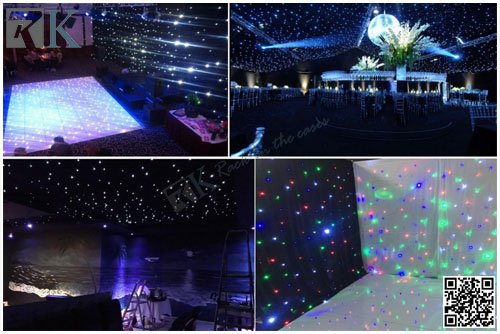 RK led star curtain star cloth always provides a dramatic effect... All event stage backgrounds, booth ceilings, stage set borders or as complete room packaging. We have a size range of stock modular, full color, led backdrop that can be easily added to Velcro fixtures.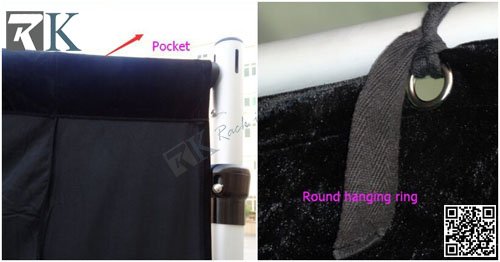 Product detail:
Curtain Color: White/ Black
Lights Color: Red, Green, Blue, White
Backdrop Size: 3*3m, 3m*6m Wide or customized
Full package: lighting curtain+controller
Input Voltage: AC 90V- 260V, 50Hz
Material: Fireproof velvet curtain
Operation modes: All LEDs on; DMX Control; Sound Activated; Auto run
Program: 14 pre-set program (set DMX address to choose program)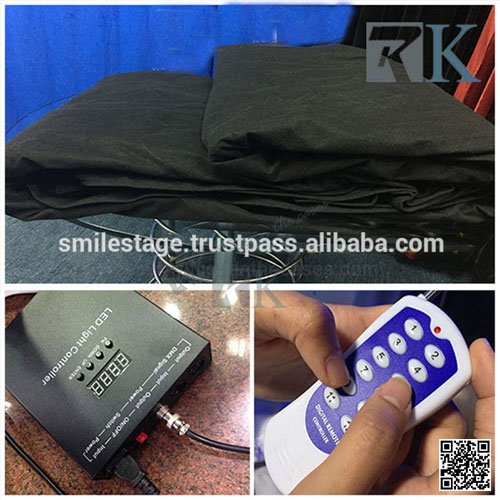 If you are interested in it, please free feel to contact me!
Contact person: Winni
Tel/Whatsapp/Wechat: +86 13147019598
Email: sales02@raykevent.com