using pipe and drape to create event
time:2019-03-14
editor:R-grafen
Using pipe and drape to create the look you need for event (weddings, dances, parties... ), you'll have an easy way to hide or decorate a space temporarily. Using pipe & drape also is the most cost effective way to divide a space.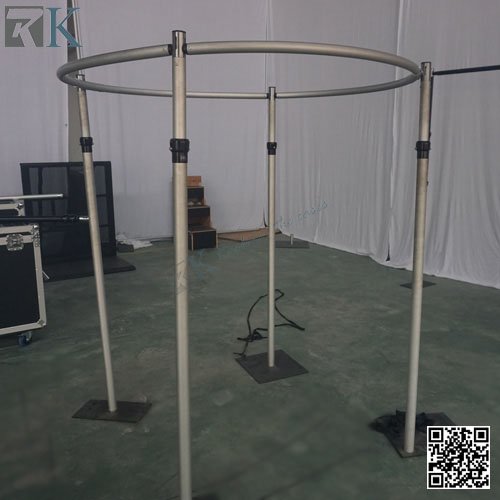 The advantage of the pipe and drape is following:
Removable curtain frame retractable device (bowl), simply replace the bowl or tube, without replacing the entire package to save costs
Column marked on the scale, the choice of precision telescopic, safe and convenient
There are a verity of the curtain material for your reference and choose.
We are one leading pipe and drape manufacturer, who can provide high-quality pipe and drape systems what fit your needs. RK brand pipe & drape system is not only at the affordable price, but also with the high-quality. We hope to be your closest partner and friend and cooperate with you to create a better tomorrow together.