RK popular mirrored dance floor
time:2019-05-24
editor:R-grafen
RK's mirrored dance floor - Its panels are 50 × 50cm or 100 × 100cm interlocking to create the size you need for your event. People can use this kind of portable dance floor to add unique and wonderful focal point at weddings, parties, fashion shows, product launches...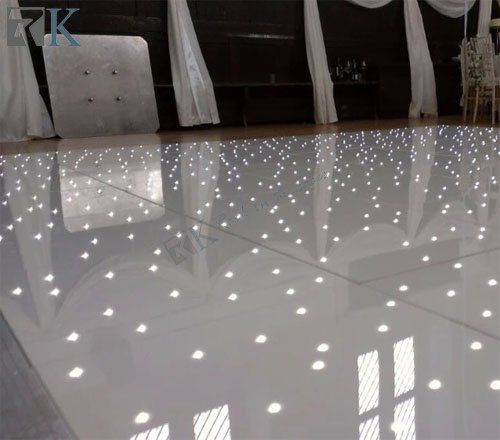 The mirror is laid on top of our standard ground, which fit together using a secure locking system. Mirrored dance floor makes a great catwalk/runway - Watch as this dance floor, it beautifully reflects the light and silhouettes of you and your guests as you dance in style.
Don't worry about the damage, our mirrored floors are fitted with a brand new acrylic mirror covering, and the protective film will not be uncovered until it is laid at your event. If you like this mirrored dance floor or want to know more information, kindly feel free to contact us whenever.