12ft Round Wedding Tent for the wedding decoration
time:2017-07-14
editor:R-grafen
Today share with you all a new arrival round wedding backdrop, this new design is for the coming Christmas. So let's see what is wedding backdrop pipe drape stand be included.

1. 16 pcs adjustable uprights
2. 1 pc 12ft diameter round crossbar&1 pc straight crossbar with hook
3. 4pcs drape with pocket to used in side wall& 6 or 8pcs drape on the top.
4. 4pcs base with 4holes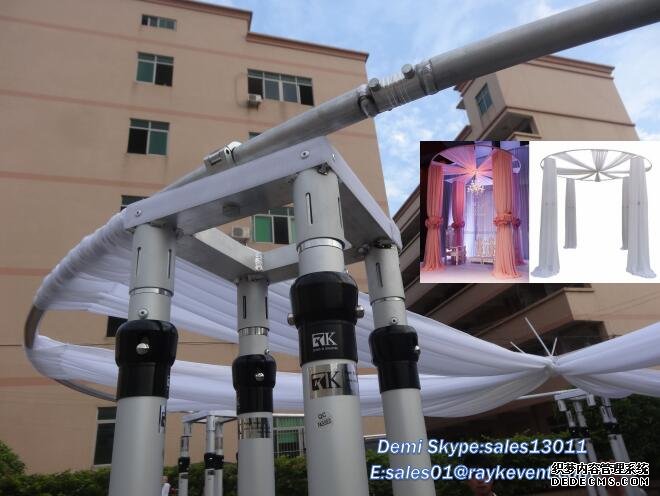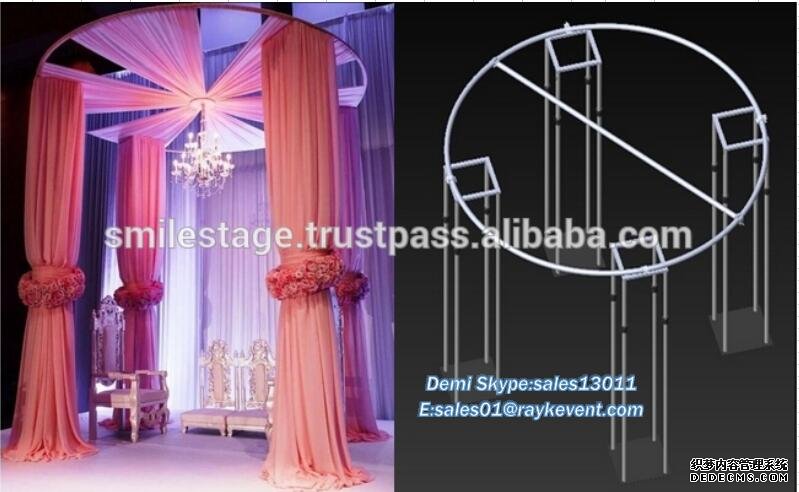 Round wedding backdrop is originated in European design. Person thought that round means reunion, after strugging for a series of tribulation, two lovers finally got his or her big day. So in my option, Christmas also means renion, family all get together, happily chatting, what a fantastic thing.

If you use in wedding, the drape available with chiffon, ice silk. Transparent curtain is chiefly used and popular.

If you want to get more details, please email Demi:sales01@raykevent.com then we can better recommend for you.