pipe & drape kits Wedding backdrop decoration
Indian Wedding Oriental Curtains Decoration
Describtional:
Pipe and drape uses a limited number of components that are connected together to build up wedding, event, Trade show stands in various sizes and also does not require the use of any tools. The basic components are bases, uprights, (Cross Bar)and draperies.
Materials:
Poly, Silk, Chiffon, Crepe Chiffon, Velour, Pleuche, Hemp Soft, Mantle Yarns,etc.
Curtain Fabric Color:
Bright Red, Pink, Yellow, Blue, Green, Black, White, Coffee, Grey,etc
Specification of Pipe and Drape System:
.
1.Base plates
Foundation for the pipe and drape system. pipe and drape systems starts with steel bases assembly. Bases are offered in various sizes and weights and selected based on the weight and heights of drapes to be hung.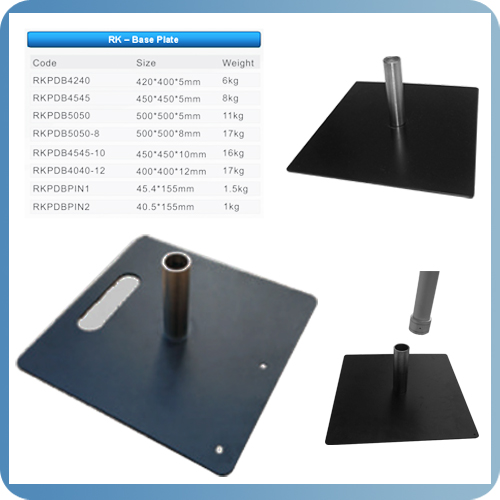 2.Upright(Pillar)
We offer one, two, three selections of slip-lock adjustable uprights that range from 3' -24' high (0.9 m – 7.2 m), The end of the upright with 4 slots which can be build at four sides. Also offering application for establishing system side by side. The special upright we owning is the pin was insert into the pipe, stronger and more stable it is.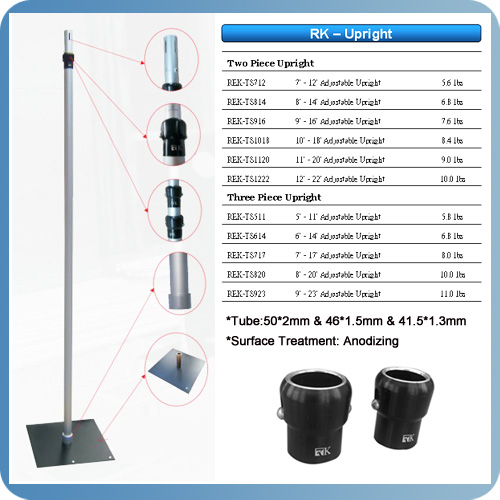 3.Crossbar(Drape Support)
How far do you need to go horizontally? Room, Hall, Venue or outdoor place. A complete selection of adjustable horizontal drape supports – Crossbar ranging from 2-3' to 9'-16' wide. They are designed to meet any room size and will support the chosen drape.Once the hardware has been established, the drapes are selected for each horizontal section and sleeved on with ease.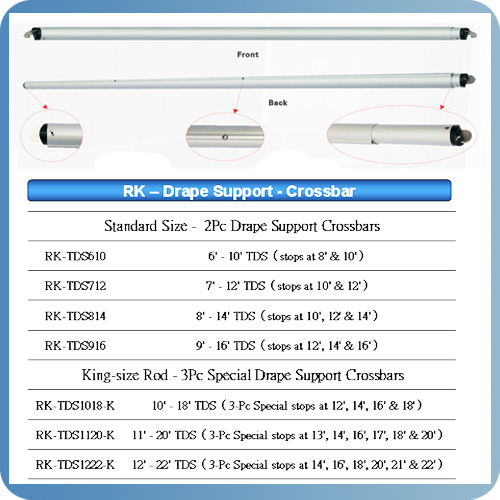 4.Fabric Drapery
We are the professional event drapery manufactory and have been in the area for years.
Drapery are available in various color and weight. Chiffon, Velvet, Velour, Poly Premier and so on.
Remark: Please contact me for how to calculate the length of the drapery!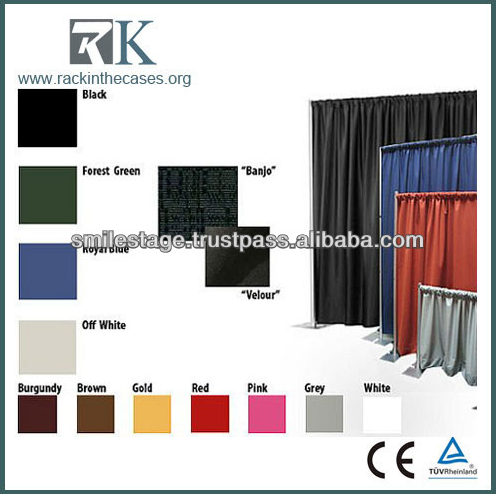 Wedding and Events Decoration: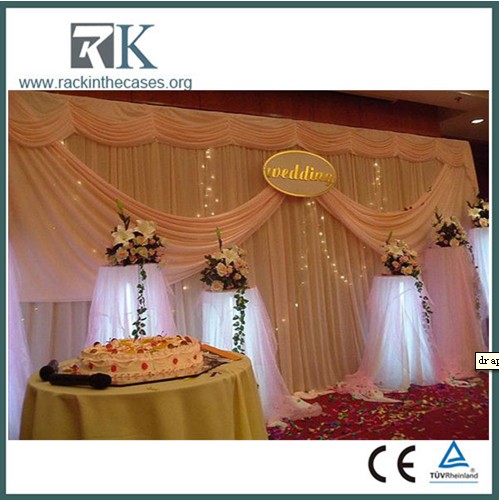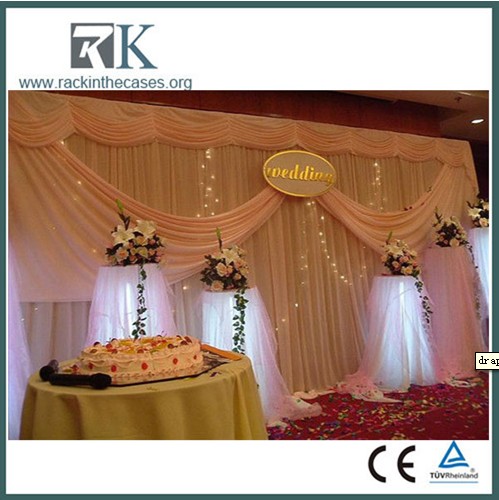 You can also contact us directly by: