Ballroom portable folding PVC Dance Floor vinyl flooring
Plastic Dance Floor Description
RK Plastic Dance Floor with PVC material polished surface,has a varety of sizes and colors. Black, white, or other color you like.
Widely used for event,party,wedding,any indoor or outdoor entertainment.
RK Dance Floor with interlocked system,without any hole or joints on the surface. Can be easy install at the same time.
PVC surface is flame resistant and water resistant.
Most specially of RK Dance Floor is the Inter Lock System.The connector can be assembled on the back side of the panel.
Saving more space for storage
The Frame Edge light weight,non-silp aluminum. Silver or gold color is available.
Plastic Dance Floor Measurement



Product Feature
All floor plate flat, no wrinkle, no deformation.
All plate through add-hard processing. Join smooth, firm and deautiful, not easy to be trampled.
Material is high quality prastic and aluminum alloy, unique design, excellent precision and assemble technology. Dance Floor specifications and outsourcing fabrics have many choice.
Structure tightness and solid. As it is foldable and lightweight, it is easily to move.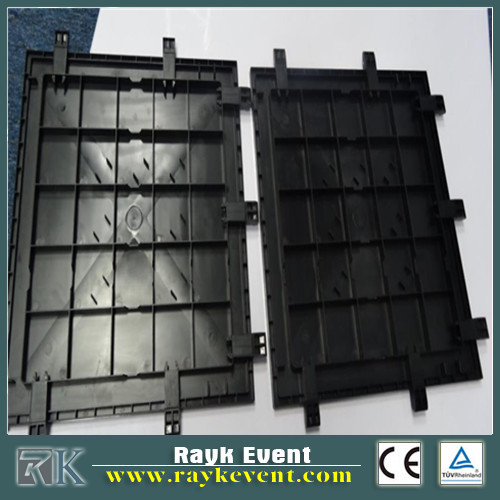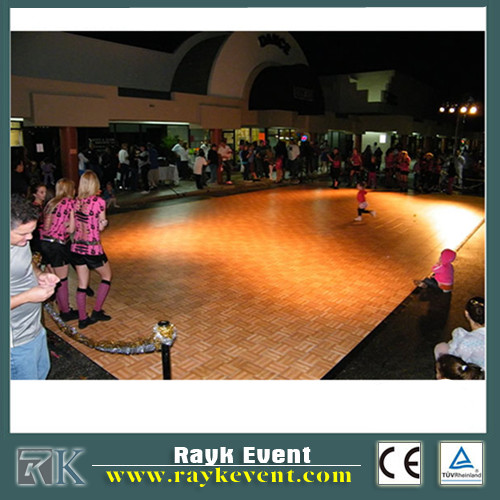 You can also contact us directly by: