Adjustable Folding Stage Portable for Concert
time:2017-12-20
editor:R-grafen
When you stop to watch the concert, have you ever thought the component of equipment? As a essential part of concert, Stage platform is very important. Then how to chose your correct stage ?
When Choosing a platform, what is the first word come to your mind? Price? durability , weight capacity? Portable or not? RK has 4 kinds of stage, which can entirely fit for your need. Folding stage , Smart Stage, Beyond stage and aluminum stage.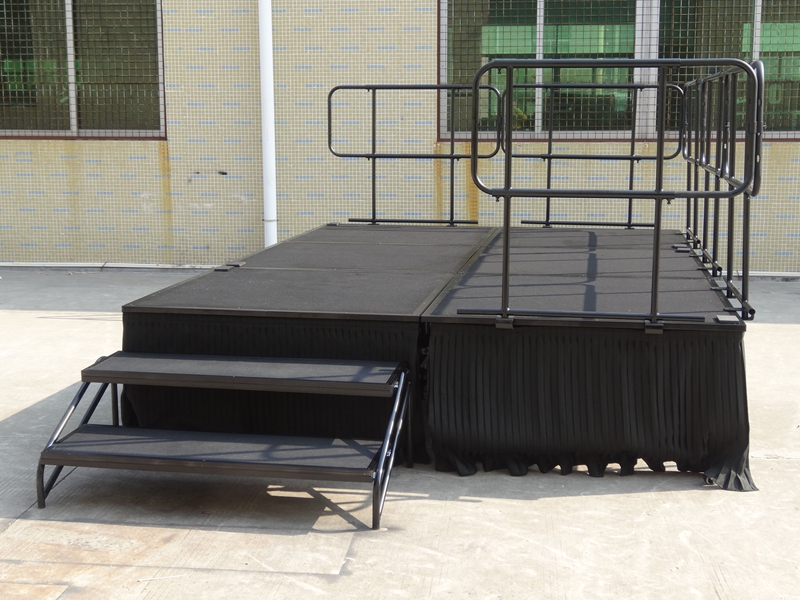 Some clients doubt that how to install a full stage solution. Today we would like take folding stage for example to explain to you. Let's see the quick details first:
Stage platform:4' X 8'(1.22mx2.44m)/6' X 8'(1.83mx2.44m)
Stage height:0.40~0.60m(16inch~24inch)/0.60~0.80m (24inch~32inch)
Optional Stage Accessories: Guardrail/Skirts
Steps: 2-Step, 3-steps, 4-Step
Weight Capacity:750kg/per square meter

How to make up a big portable stage solution?
Every stage panel is separated when manufacturing. Project 1: 12x24ft? You can chose the suitable platform piece: 4x8ft, then you total need 9pieces single panels. Project2: 30x24ft? Then platform 6x8ft piece is perfect one, 15 pieces is enough. After choosing the desired height, you just need to use a tool-Allen key to connect every part. All is very simple and cost-effective.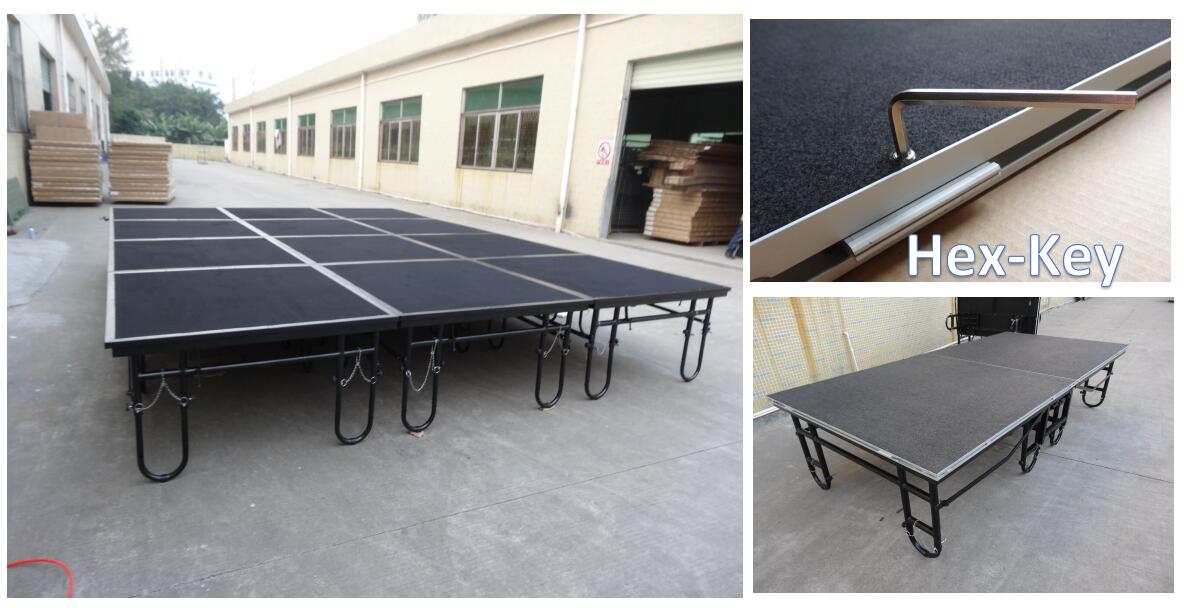 We provide 2 Stage surface colors at your option: black and red. In Chinese traditional, Red always be the most popular color, which means that prosperity and fortune. Therefore, you can see red color in most types of events, like Chinese traditional wedding, opening ceremony, school's opening ceremony, annual anniversary etc. Why not have your own one?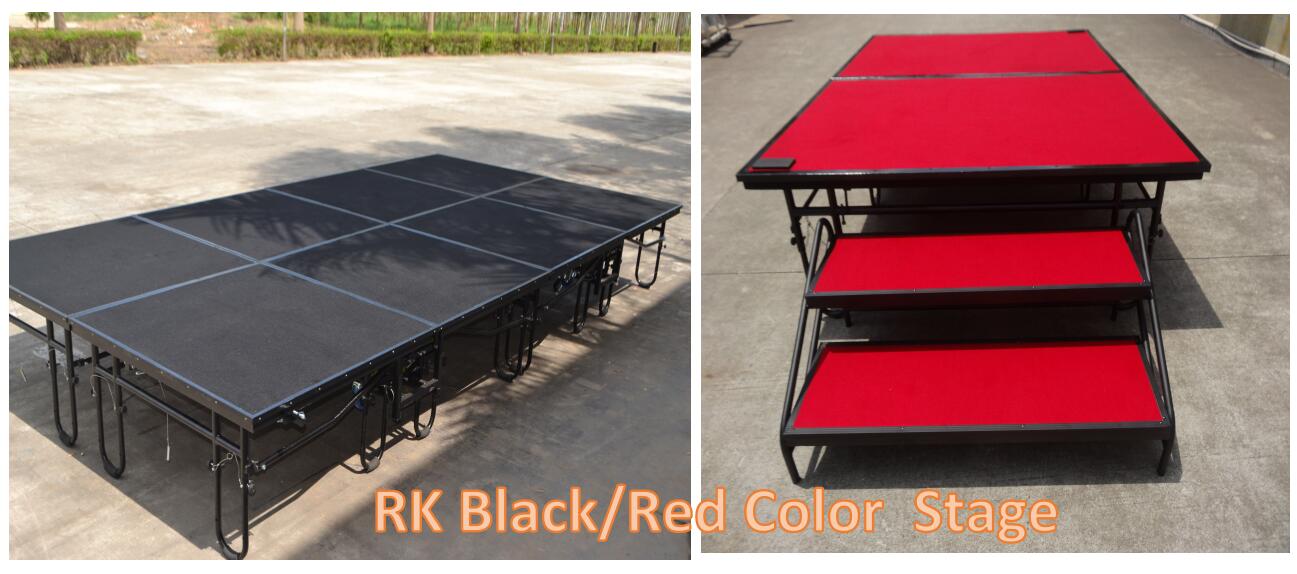 RK are big-scale factory do wholesale and reasonable price and we also have other event equipment: LED curtain, dance floor, pipe drape, truss system, protector ramp, crowd barrier, etc. Contact us now and begin your event.
Ask more detailed and professional idea about our event project and some other wedding solution, contact Demi immediately.
Contact person: Demi
Skype: sales13011
Email: sales01@raykevent.com
WhatsApp: +86 15013704348