Recommend Product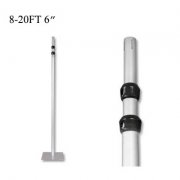 8' - 20' Adjustable Upright,Three-Piece p
7' - 17' Adjustable Upright,Three-Piece p
You can also contact us directly by:
LED/RGB Star Curtain
more
News News1
RK supplies dance floor , staging, and everything else you need to plan a fabulous event, wedding, or party. We provides .
Read More
EVENT STAGE The Stage Depot is RKPortable StagingAuthority. We are here to help you choose the right stage system for you.
Read More