RK 85 mm glass stage for sale and rental
time:2017-12-22
editor:R-grafen
The scene of the stage can be seen everywhere in the life, the festival, the combination of large stage and truss, glass stage and display of products at the show, at the wedding, glass stage and wedding background lighting off each other, in the fashion show, the glass The stage is more common.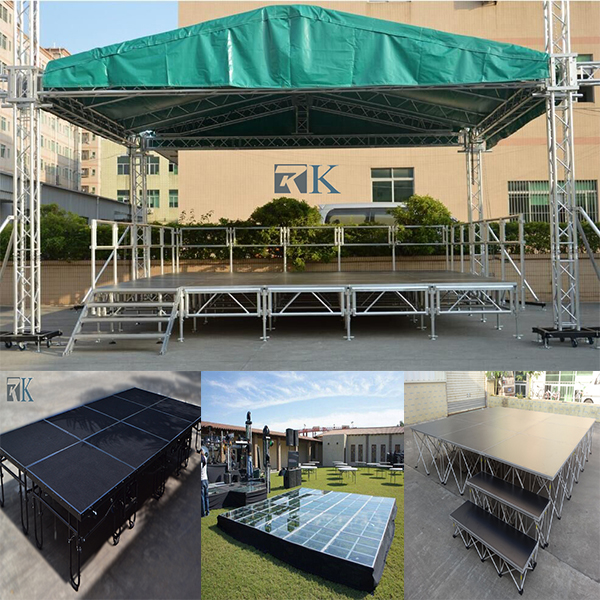 RK glass stage has two materials, one is tempered glass stage, tempered glass, heat, cold are high temperature cooling, deep processing of products, high transparency, good texture. The other is the acrylic glass stage, acrylic glass stage belonging to the organic glass stage, it is relatively lightweight compared to tempered glass, but also the same solid, and the transparency is very clear, without any impurities, feel and texture are very good , Our production process is also very shrewd.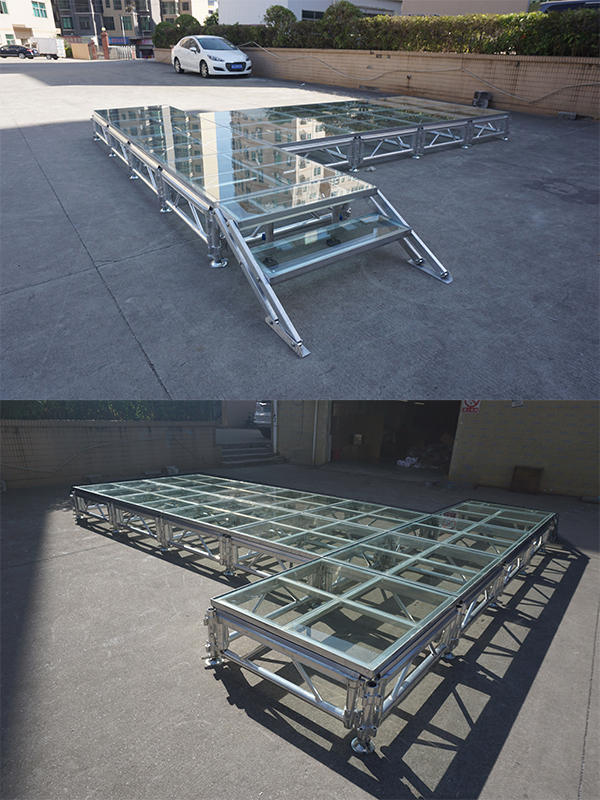 The picture above is the T-shaped tempered glass stage we finished. It is ordered by a customer from California with a height of 85mm, a glass thickness of 16mm-19mm, a size of 1.22 * 1.22 or 1.22 * 2.44 A special steel structure connection, as well as laminated plastic. So we decided on the safety of our entire glass stage, solidity, practicality.

The above is the stage for many of our glass stage, we also have other types of stage, smart stage, folding stage, aluminum stage, beyond stage and other stage product types, and our stage plane There are also three general materials, rubber, carpet, paint. There are many colors and the shape of the stage plate. For example, common red, blue, black, triangle, square, hexagon, fan and so on.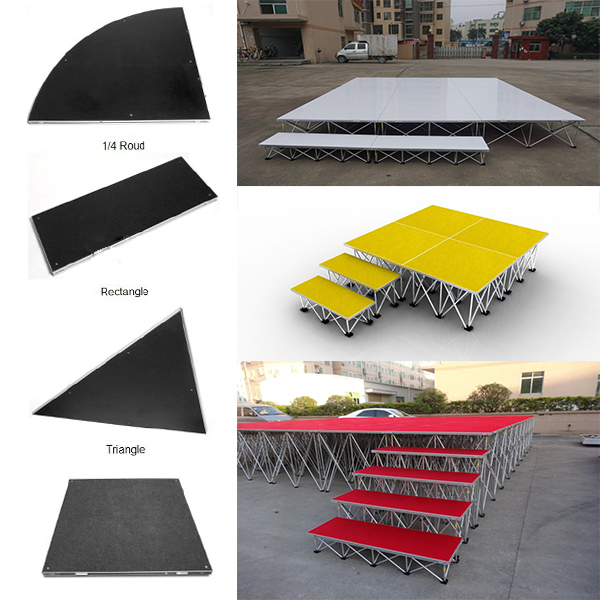 If you want to learn more about our stage products or other major products, feel free to contact us, we will contact you in a short time.
Our website: http://www.raykevent.com
Pinterest: https://www.pinterest.com/raykevents/stage-truss-system/
Flickr: https://www.flickr.com/photos/wedding-james/
E-mail: manager06@raykglobal.com
Phone: +86 18218086456