Recommend Product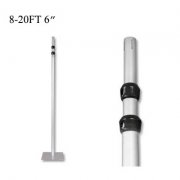 8' - 20' Adjustable Upright,Three-Piece p
7' - 17' Adjustable Upright,Three-Piece p
Folding Stage
Common 1page8Strip record
You can also contact us directly by:
News News1
49.90 USD promotion stage Now we have promotion stage only 79.80 USD one set ,including 4x4x16 high riser . This kind of .
Read More
Do you want to own low price but best quality dance floor for wedding ,events ? Here we have this offer for you . We have.
Read More