RK Aluminum Stage with Adjustable Height for Sale
RK are the cornerstone of staging equipment line. Known for strength and durability, our staging platforms are used for a variety of events and venues. While the aluminum stage platform is reserved for those seeking weatherproof stage decks for outdoor sports venues.We offer a variety of heights and dimensions stage as well as various sizes of stage stairs, skirting and guard rails. We also offer access ramps and rental stage barricades. For stage panel, all are made with high quality plywood and it is very easy to assemble. RK Aluminum Stage is hot sale in outdoor concert event. If you don't have any idea for the stage dimensions, feel free to contact Elsa (sales04@raykevent.com) today. We will provide you with a best solution for your coming event and leave you a wonderful event day.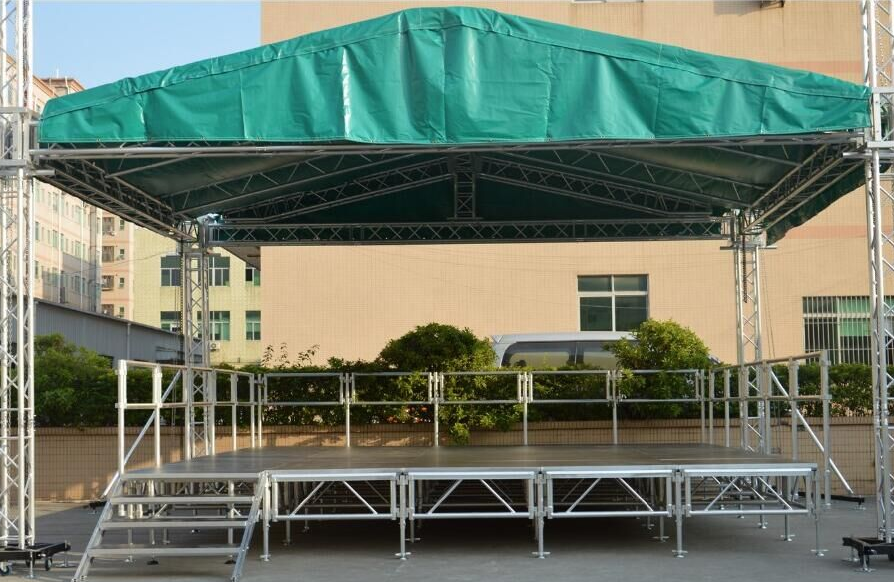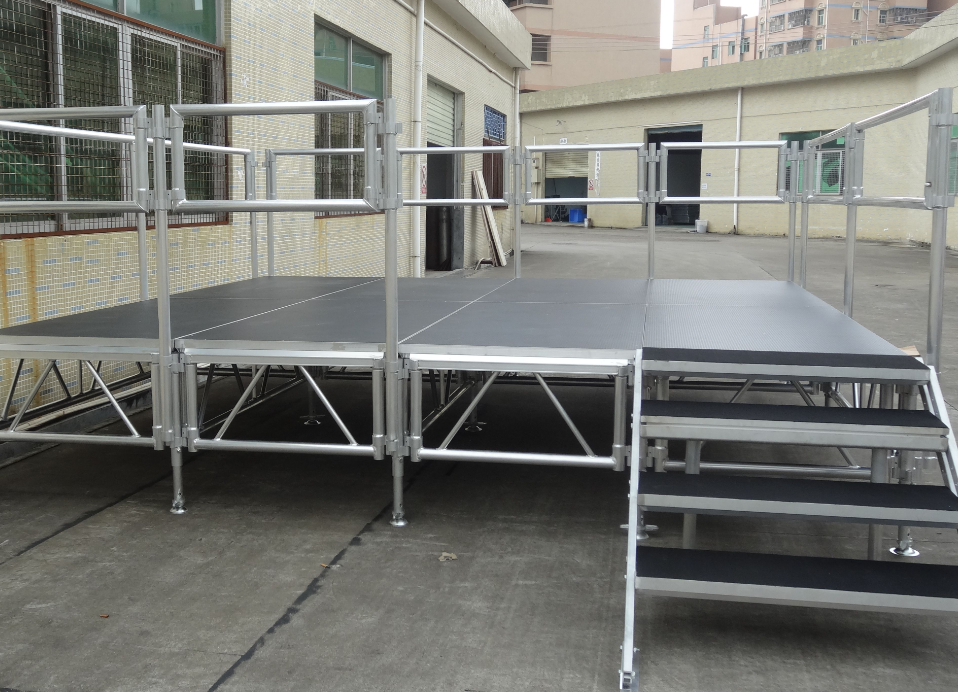 RK Smart Description:
Stage Panel (plywood): 1M*1M, 1M*2M, 4'*4', 4'*8', etc.

Adjustable Leg (aluminum): 40-60cm, 60-100cm, 80-120cm, 100-150cm,

Surface: Carpet finish, Industrial finish, Tuffcoat finish

Load Capacity: 1000KG/sq.m

Use: Concert event, Wedding, School Performance, Party, Band Show, Catwalk Show, etc.
Contact: Elsa Lin
Email: sales04@raykevent.com
You can also contact us directly by: