Outdoor Beyond Stage Portable Staging For Sale
BEYOND STAGE Features:
1,Durable,modular stage can stand 185 lbs./sq.ft(1000kg/sq.m)
2,Different regular shape in square/square folding/triangle/quarter round/step platforms
3,30mm thickness high quality plywood with carpet/tuffcoat/industrial finish
4,Industrial is the traditional material for stage. It could be used indoor&outdoor.
5,To fix platform with aluminum frame
6,Standard size:
European type--1mx1m,1mx2m,1mx0.5m,0.5mx0.5m,0.3mx0.3m.
American type--3'X3', 4'X4'.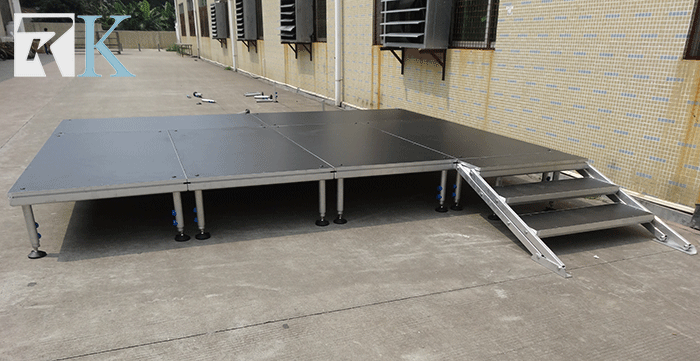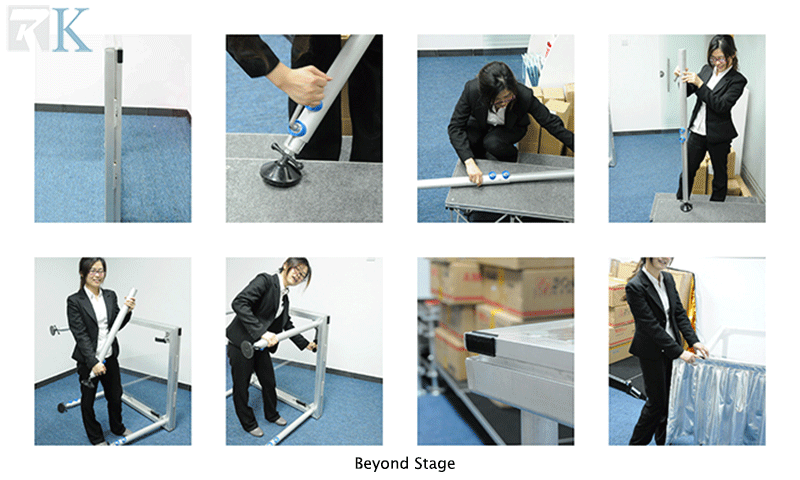 You can also contact us directly by: