RK Pipe and drape for wedding backdrop with pipe and drape s
RK pipe and drape is popular with many customers from different countries, it is easy to install without any extra tool, it can make many different design and sizes with the modular system, Virtually unlimited size or configuration.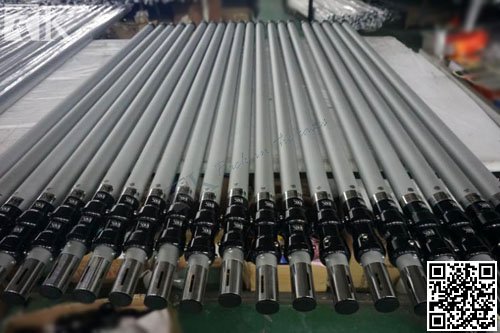 The pipe frame is made of the best aluminum material, it is durable and rust resistant. Excuse that, the pipe and drape is very easy for carrying with bags or flight cases in customers' events.
Applications
* Trade Show - establishing a trade show booth system.
* Places of worship - ceremonies and performances.
* Colleges and schools - For sporting events, class reunions, and a variety of school related functions.
* Wedding halls - wedding tent, Backdrops behind the head table, and often the surrounding walls as well.
* Businesses - Hide construction on their premises, or to re-enforce corporate colors wherever they go.
* Photographers - Background of photo shoots, or to make a portable photo booth enclosure.
* Hospitals - Create private dressing rooms for patients waiting to go to their room.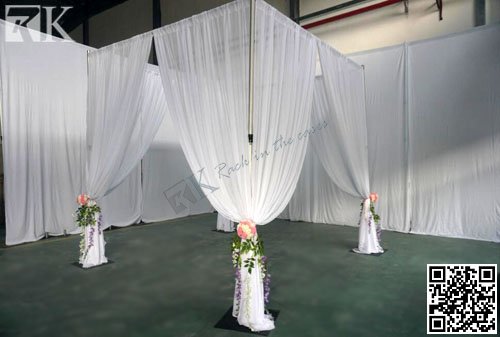 Following are Some hot sale wedding tent models
Square Normal Tent

RK-NT6X10

4 X TS610 Upright and 4 X TDS610 crossbar and 4 X Base

RK-NT7X12

4 X TS712 Upright and 4 X TDS712 crossbar and 4 X Base

RK-NT8X14

4 X TS814 Upright and 4 X TDS814 crossbar and 4 X Base

RK-NT9X16

4 X TS916 Upright and 4 X TDS916 crossbar and 4 X Base
Roundness Tent

RK-RC0404X4

4' - 4' Roundness Crossbars and 6'-10' Upright and 18" Base

RK-RC0606X4

6' - 6' Roundness Crossbars and 7'-12' Upright and 18" Base

RK-RC0808X4

8' - 8' Roundness Crossbars and 7'-12' Upright and 18" Base

RK-RC1010X4

10' - 10' Roundness Crossbars and 8'-14' Upright and 18" Base
Any interesting please feel free to contact us, more information will be sent to you soon.
Please contact Cassie
Whatsapp: +8618575517531
Email: sales03@raykevent.com
You can also contact us directly by: