RK Selling Hot 1.22*1.22m portable Smart stage
Stage platform has great impact on Audio, Visual, Lighting field. RK smart stage working on all comprehensive performance: Concerts, graduations, meetings, speeches, wedding, banquet hall, dance, display, exhibits, trade show, etc. whatever indoor or outdoor events.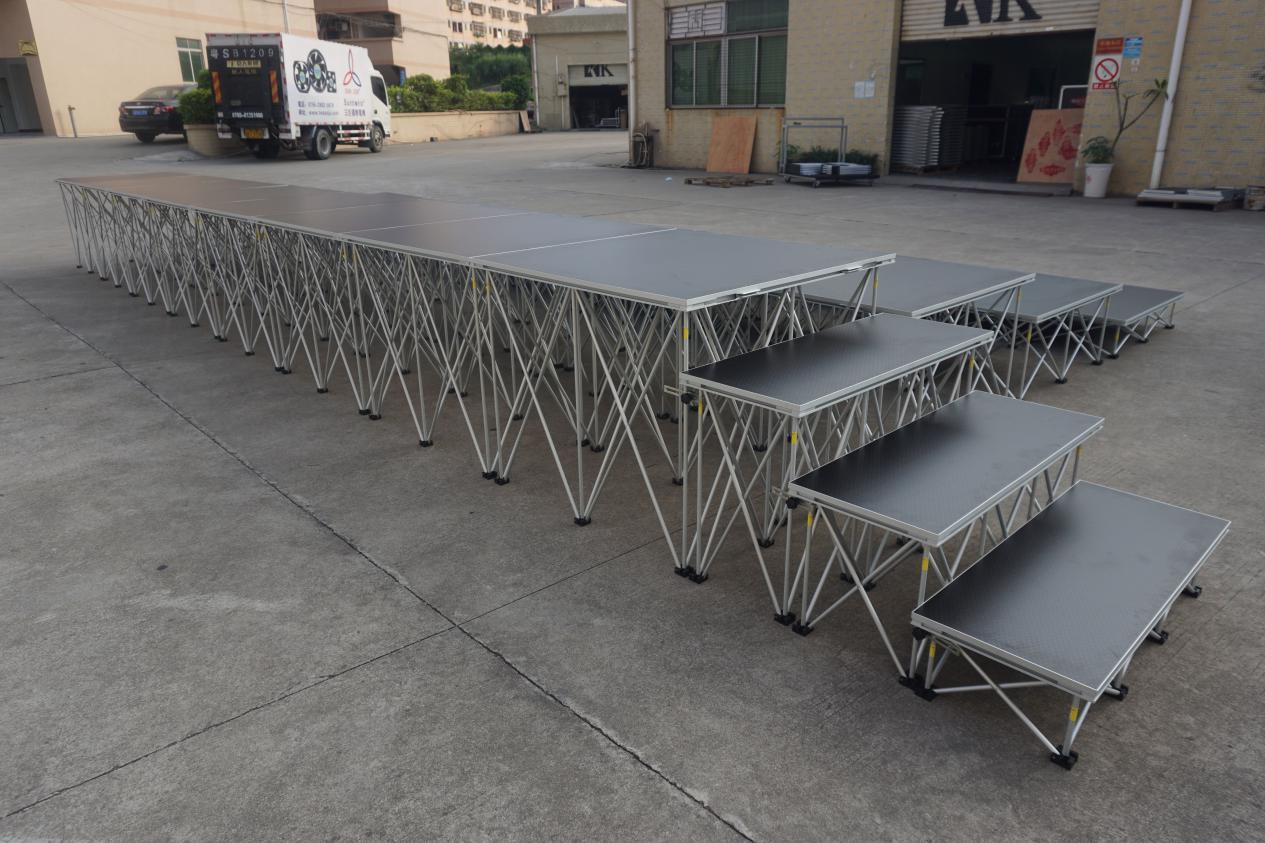 Due to hurricane Maria, a Puerto Rico US Client cannot pay the balance. To reduce our loss, Portable smart stage now has 500pcs on sale: 4ftx4ft (1.22x1.22m) Stage sell only at USD42.00/pc (MOQ:100pcs), Validity in Nov.30th

Stage sell at USD88.66/piece Here are some hot size stage offer( excluding the Riser) for your reference, It Is Time To Buy Your Own Stage Now!
40*40ft stage : USD4200----Save USD4666
48*48ft platform: USD6048----Save USD6719.04
56*56ft stage: USD8232-----Save USD9145.36

RK smart stage 3x3ft, 4x4ft, 1mx1m, 1x2m at your option; riser height has 8inch, 16inch, 24inch and 32inch available, just chose yours desired one, we can work out a perfect solution for you.


With these characters below, Stage is hot to use among our clients.


A. Easy to clean up:Use 18mm plywood as material, the surface is durable
B. Simple Installation: Hex key, 30seconds can install a project 16*16ft
C. Lightweight and folding
D. Portable: Every panel is single prices, easily to move up to connect
E. Heavy Load capacity:750kg/sqm work in one piece 1x1m platform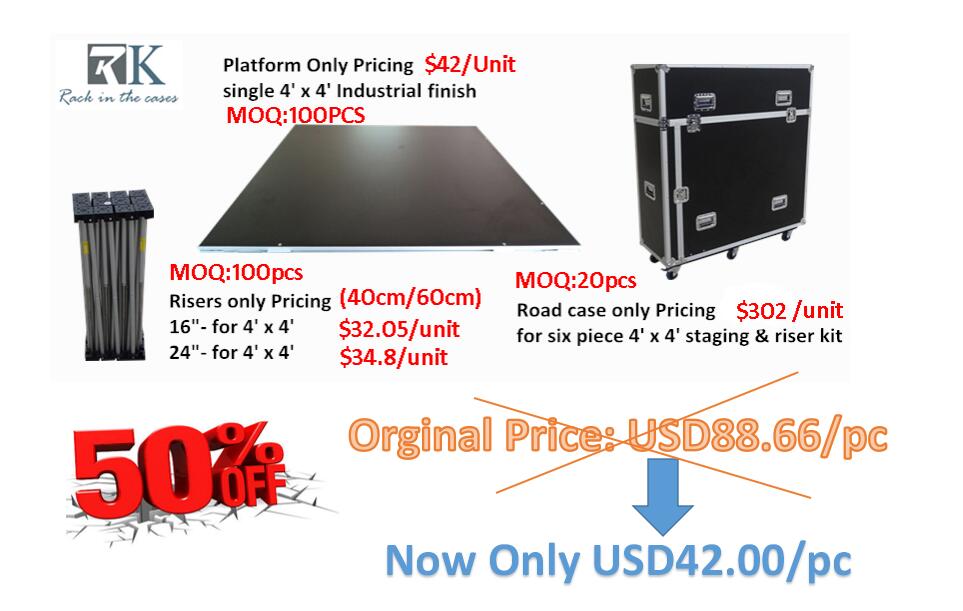 RK also has other type of stage: beyond stage, aluminum stage, folding stage, If you would like to ask more advise on your event project, just feel free to contact us.
You can also contact us directly by: