RK Round Smart Stage with Road Case for sale
RK offers the widest, most complete options for temporary rental stages for use in events, performances, shows and receptions.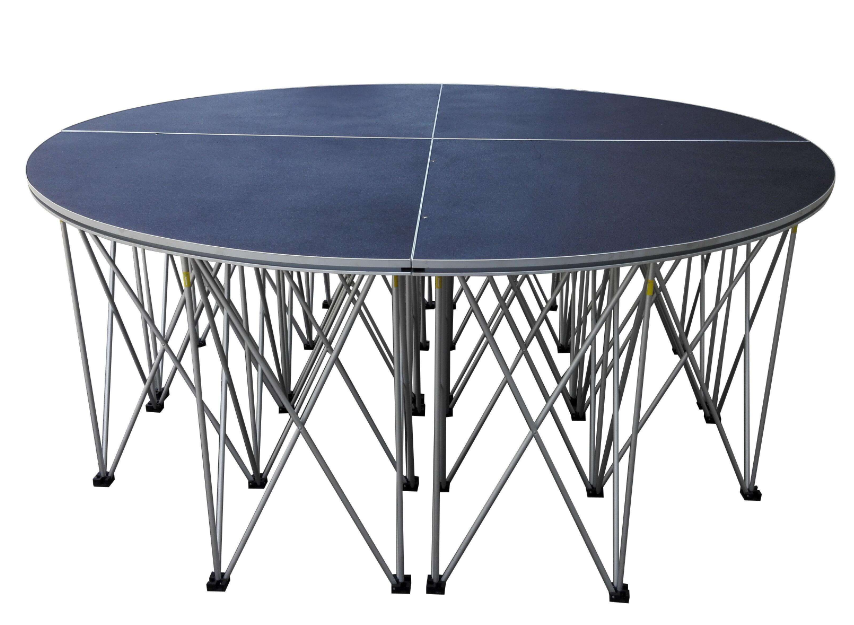 We offer a variety of heights and dimensions stage as well as various sizes of stage stairs, skirting and guard rails. We also offer access ramps and rental stage barricades.
To meet more customer's need, our company provide a new stage- Round stage. RK round stage is very easy to install and it can use in many occasions, which can make you events amaze all guests.
For stage panel, all are made with high quality plywood and it is very easy to assemble. With easy lock system on backside, you can install a 2M diameter or 8' diameter round stage in 30 seconds. Very easy to make it!
RK Smart Description:
Panel (plywood): 2M Diameter, 8' diameter

Riser (aluminum): 4", 8", 16", 24", 32", 40" (10cm, 20cm, 40cm, 60cm, 80cm, 100cm)

Surface: Carpet finish, Industrial finish, Tuffcoat finish

Load Capacity: 750KG/sq.m

Use: Concert event, Wedding, School Performance, Party, Band Show, Catwalk Show, etc.
Contact: Elsa Lin Email: sales04@raykevent.com
You can also contact us directly by: