Aluminum motorized stage curtain track
This Aluminum motorized stage curtain track with feature of stable, smooth and low noise. It can be used for begining or the end of the performance, large, medium and small theaters, multi-purpose hall, meeting rooms, a ballroom, hotel and so on.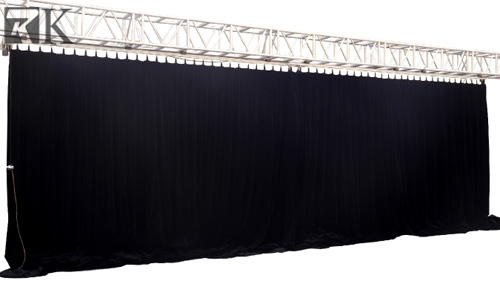 Production Feature
1, In-phase motor , large torque, can drive 200 KG fabric;
2, Framework and speed can both be adjusted;
3, Framework has time-lapse and over current protection;
4, Track is steady and low voice.
As a electric curtain track, it with a special motor, can load 200KG (max) stage curtain. When controlling (by using switch, ask remote control, INF transmitter), horizontal sliding or up-down lifting curtain in an adjustable speed. Though the method is Mechanical-counting, the noise is very low.
Our complete assembled track and control systems with advantages of easy adjustment, construction time is short, less demanding on the installation environment. According to customer's need, we provide high quality technical support such as: installing in a smooth place, the ceiling above the stage with a groove or flat...
You can also contact us directly by: