RK Portable Pipes and Drapes Wedding tent for events
RK Portable pipe and drape wedding tent for Wedding Decortation
Pipe and drape,pipe & drape,stage backdrop,mordern curtains,curtain rods,wedding decor,wedding decorate,exhibition booths,drapes for show,booth design,curtain support,stage drapes
Pipe & Drapes for Backdrop
Assembly and Dimension:
Our Standard of a unit pipe and drape is two pillars, oen crossbar, two basements and one drape
The area of drape will be max height and max wodth
Model Type of Pillar: RK-TS1120, 11 ' -20 ' Adjustable Upright
Model Type of Corssbar: RK-TDS814, 8 ' -14 ' TDS(stops at 10 ' ,12 ' & 14 ' )
Model Type of Basement: RKPDB5050, 500*500*5mm
Other Dimension:
adjustable upright pipes:with 8'~20'/6'-14'/7'-12'/8'-14'
'telescopic crossbars(Floor width):4'-7'/6'-10'/7'~12'/8'-14
base plates:15'*15'/18"x18"x3/8''/18'*18'*33IBS/20'*20'
Main Benefits:
1,Can be assembled in minutes.
2,Freestanding system.
3,irtually unlimited size or configuration.
4,Creates theatre-like appearance.
5,No extra tools required.
Features:
1,Freestanding system.
2,Drapes can be supplied to size
3,Adjustable height and width
Applications/Uses:
Staging and events,Exhibition and Wedding, Outside Activity.etc. We offer you the best solution for you!!
Description:
Extend the theatre-like appearance of the Cinefold Dress Kit.
The Cinefold Pipe and Drape Runoff is a universal modular draping system for all cinefold types.
Also suitable as a room divider or to hide unsightly areas.
Adjustable telescopic pipe uprights and horizontal drape bars give versatility in height and width.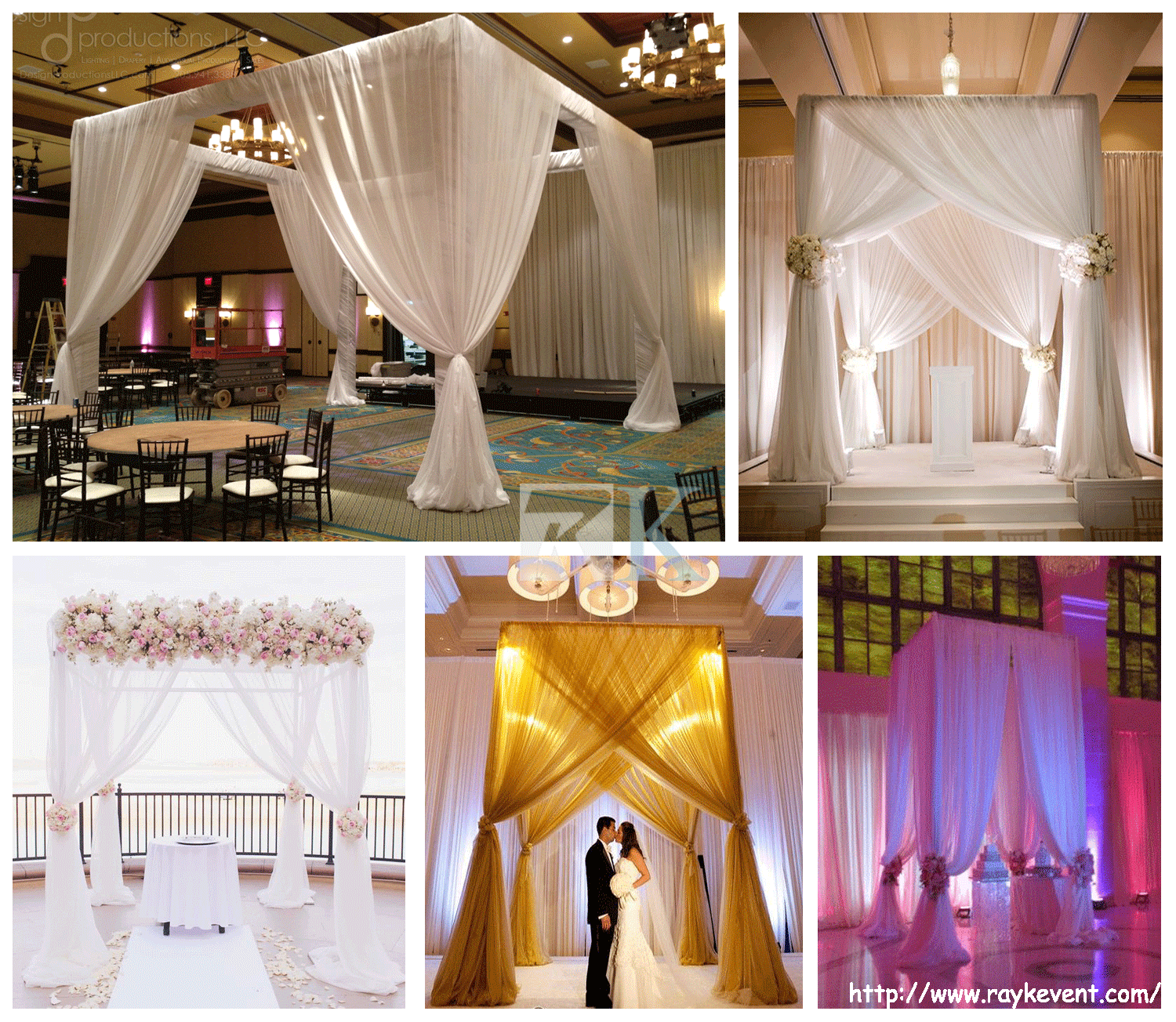 You can also contact us directly by: