RK Pipe and drape birdcage design roundness wedding tent
As you know, pipe and drape are composed of upright, base, crossbar, drape!
There is a new generation for pipe and drape in Rack in the Cases, which is adjustable aluminum pipe and drape! It is very convenient and easy to assemble, which is widely used all over the world!
Pipe and drape is used frequently with home staging, weddings, fashion shows, events , concerts, interior design, and in the theatre and on-set on television programs and movies。
Pipe And Drape Feature:
* Durable and rust resistant .
* Modular system.
* Easy to install, can be assembled in minutes.
* Virtually unlimited size or configuration.
* Creates theater-like apperance.
* No exter tools required.
* Drapes can be supplied to size.
* Easy for carry with special designed hand bags.

Our
birdcage design roundness wedding tent: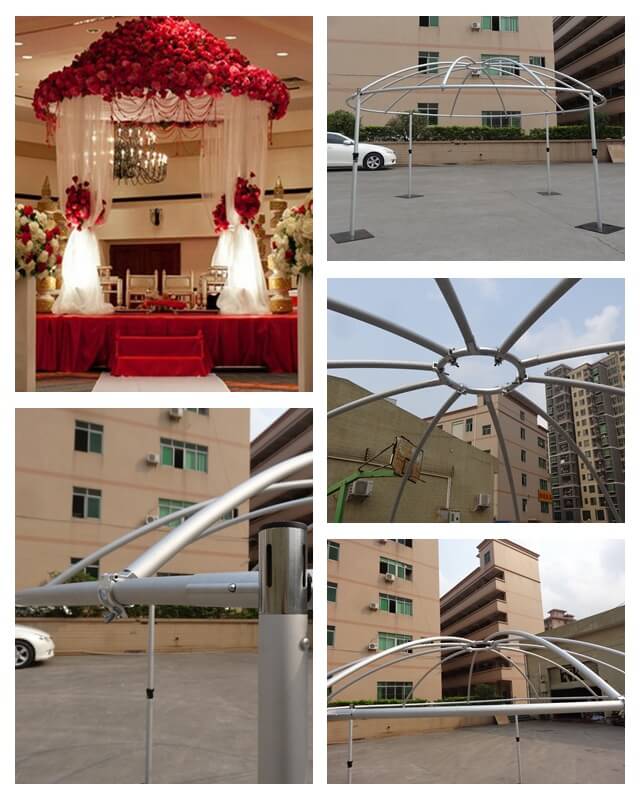 You can also contact us directly by:
Roundness Wedding Tent
more