Huston Client's Event Solution Pipe Drape
Event backdrop arrangement is always not a easy thing. RK provide series of professional service and high quality pipe drape to you.
Last week, A Huston client Anna visited our office, she told me that they own a large event-oriented shop in her local. They do resell and rental also do wedding arrangement.
After visiting, she very satisfied with our pipe stand due to the new special design and strong structure of upright. So they decide to place an order at once.
Look at our upright: iron accessory with aluminum bowl, and slip-lock collar design ensure that upright is easy to extend (Up is unblocked, down is blocked) . With Upright outer diameter in 42mmx1.2mm thickness, inner diameter in 46mmx1.5mm thickness this design, the pole is lightweight and easy to carry.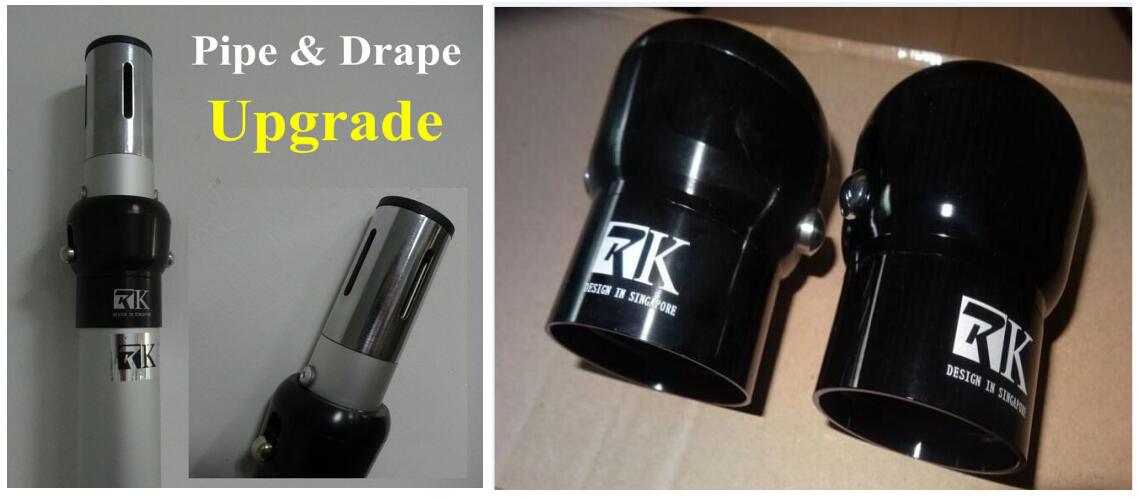 On Oct.16th, It is the date Anna came back to Huston, she forwarded me a bank slip and she very grateful to us being our product and our kindness. I made a lot of accessories for Anna 's round tent and square tent solution.



For the round canopy, here is the item needed:


4x uprights RK-TS820
2x round crossbars RK-RC1212X4
4x bases plate
4x extended upright
8x chiffon in size 3.20m wide x 6.1m high as top drape
6x chiffon in 1.5m widex3.9m high as side drape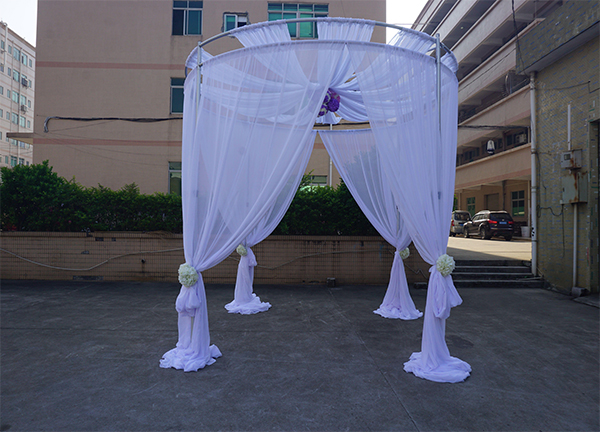 For the square tent:


4x uprights RK-TS820
4x crossbar RK-TDS814
4x bases plate
8x chiffon 7ftwidex20ft high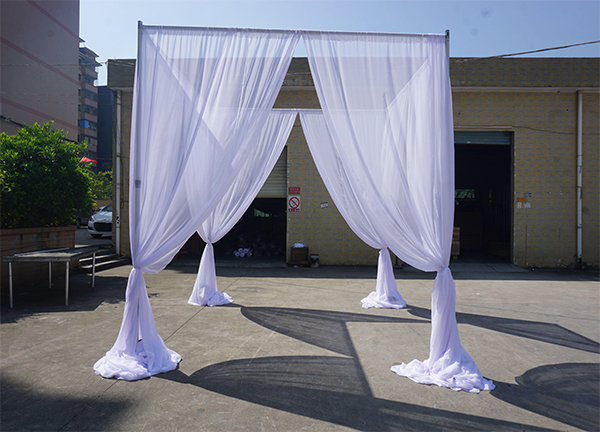 Still find a the best supplier, then come to RK. It's a professional team and own strong quantity all kinds event equipment. You can find most items here: portable stage, dance floor, pipe drape, truss system, protector ramp, crowd barrier, etc.
Ask more detailed and professional idea about our event project and some other wedding solution, contact us immediately.

You just need to offer your idea and size, we will design a awesome project for you.
You can also contact us directly by:
Roundness Wedding Tent
more