Roundness wedding tent with double crossbars
This new style round pipe and drape with double crossbars from RK (an event equipment manufacturer, located in Guangdong, China) is a gorgeous design. With double crossbar, the roundness wedding tent (canopy) looks more different from other model.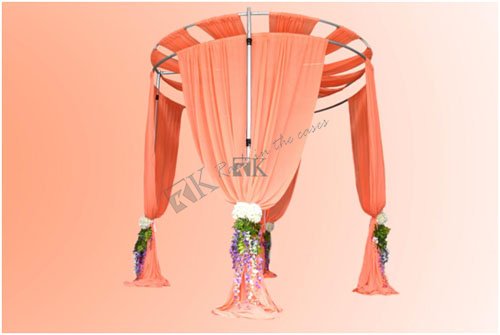 The diameter is fixed whiile the height is adjustable. Followings are some size we can do for your reference.
Item

Size

Height(upright)

two-piece pipes

6-10ft, 7-12ft, 8-14ft, 9-16ft, 10-18ft, 11-20ft, 12-22ft

three-piece pipes

5-11ft, 6-14ft, 7-17ft, 8-20ft, 9-23ft

Diameter(crossbar)

4ft, 5ft, 6ft, 7ft, 8ft, 9ft, 10ft, 11ft, 12ft, 13ft, 14ft
If you like this design or want to know more information, contact Lolita:
Tel/Whatsapp :+86-13266626457
Email: sales05@raykevent.com
Website: www.raykevent.com
You can also contact us directly by:
Roundness Wedding Tent
more